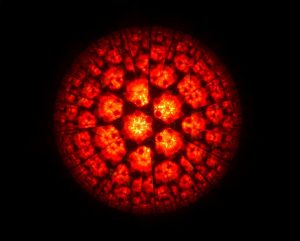 It is fairly certain that until an effective vaccine is created to control Covid-19 (a.k.a.
"Coronavirus"), the virus will continue to spread from human-to-human contact. With the reopening of businesses, the threat of being infected in the workplace is real. If an employee can prove that his coronavirus infection came from the workplace, he would be entitled to workers' compensation benefits (including medical and indemnity). The trick is in  proving the case.
There are two possible approaches. One approach is to view the infection as an occupational disease and pursue relief under s. 440.151, Florida Statutes. To succeed under this section of Chapter 440, the employee must establish the following elements:
The virus has resulted from the nature of the employment in which the employee was engaged under such employer. Section 440.151(1) explains "nature of employment" this way: "in the occupation in which the employee was so engaged there is attached a particular hazard of such disease that distinguishes it from the usual run of occupations, or the incidence of such disease is substantially higher in the occupation in which the employee was so engaged than in the usual run of occupations".
The virus was actually contracted while so engaged.
The nature of the employment was the major contributing cause of the disease.
Because the virus knows no boundaries, establishing that it was contracted in the workplace and resulted from the nature of the employment is going to be exceedingly difficult in most cases. While there may be some types of employment, say, medical staff in hospitals, where the elements will be easier to satisfy, the burden of proof in most cases may be too great to overcome. Making matters worse is that in cases involving occupational disease, both causation and sufficient exposure to support causation must be proven by clear and convincing evidence. s. 440.09(1). This is a higher standard of proof than for many other types of workplace injuries. The lower standard is, "to a reasonable degree of medical of medical certainty." Section 440.09(1), Florida Statutes.