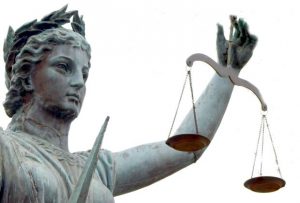 Under Florida law, only individuals meeting the definition of "Survivors" under Florida's Wrongful Death Act may be compensated for losses resulting from the death of another person. (See this blog, Florida Wrongful Death Survivors Chart, for a handy reference to benefits available under the Act.)
Under section 768.18(1) of the Act, survivors are defined as: 
the decedent's spouse, children, parents, and, when partly or wholly dependent on the decedent for support or services, any blood relatives and adoptive brothers and sisters. It includes the child born out of wedlock of a mother, but not the child born out of wedlock of the father unless the father has recognized a responsibility for the child's support.
In January 2011, Richard Wiederhold was immediately rendered a quadriplegic in a motor vehicle crash. One month later he sued Domino's Pizza as being responsible for the crash. Several months later he married his girlfriend. In March 2012, Mr. Wiederhold died, and his now-wife, Mrs. Wiederhold, as personal representative of his estate, was substituted as the plaintiff. She then filed an amended complaint to include a claim for wrongful death damages as Mr. Wiederhold's surviving spouse.
Mrs. Wiederhold received a favorable jury verdict. Domino's appealed, arguing that because Mrs. Wiederhold was not married to Mr. Wiederhold at the time of the accident, she was not a surviving spouse under the Act.