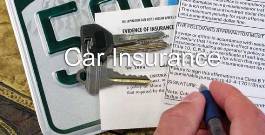 Motor vehicle insurance companies are expert at finding ways of denying coverage under policies. The successful denial of coverage can leave the insured with significant burdens.
The successful denial of coverage in Geico Indemnity Co. v. Walker, Case No. 4D20-764 (Fla. 4th DCA May 12, 2021), is a cautionary tale for Floridians, as the circumstances underlying the denial are exceedingly common.
In Walker, the Geico insured was the driver in a single-vehicle crash that killed himself and his passenger. The passenger's estate filed a wrongful death action against the insured. Geico denied coverage under the driver's policy because the subject vehicle was not a listed vehicle on its policy. With respect to the incident, Geico asserted that the subject vehicle did not meet the definition of an owned, non-owned, or temporary substitute vehicle.
Following Geico's denial, the two estates entered into a settlement agreement whereby damages would be determined by  arbitration and the driver's estate would assign its right to sue Geico for breach of duty to defend and to indemnify. The arbitration resulted in an arbitration award of $7,722,150 in total damages for the passenger's wrongful death claim against the driver.
The case we are discussing is the appeal from the passenger's lawsuit against Geico facilitated by the assignment. At the trial court level, it was established that the vehicle operated by the Geico insured was a 1992 Porsche, made available to the driver by the owner, his stepfather, to use and take care of for ten years without specific restrictions. The Porsche was not listed under the Geico policy as an insured vehicle. Instead, the vehicle was listed in the stepfather's automobile insurance policy with Allstate, which also listed the driver as an insured driver on that policy.