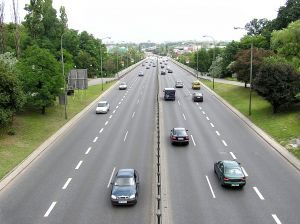 Personal Injury Protection (PIP) is a type of insurance coverage that is mandatory on operational motor vehicles registered in Florida. See Florida statute 627.736. It provides "protection to the named insured, relatives residing in the same household, persons operating the insured motor vehicle, passengers in the motor vehicle, and other persons struck by the motor vehicle and suffering bodily injury while not an occupant of a self-propelled vehicle." 627.736(1).  
Like most insurance carriers, PIP carriers are practiced at findings legitimate and some less than legitimate reasons for denying coverage, even for medical care provided in Florida. Standard excuses include application misrepresentation and failure to cooperate. Foreign care presents additional hurdles.
The greatest hurdle can be getting the foreign medical provider to even be able to comply with Florida's unusual billing requirements. Besides having to use forms unique to America's medical/insurance system — 627.736(5)(d) requires use of CMS/UB forms — the bills have to be provided (on those forms) within thirty-five (35) days of the furnishing of treatment. See, 627.736(5)(c). Florida law also requires the patient to execute a set of forms no foreign provider will have in its possession.