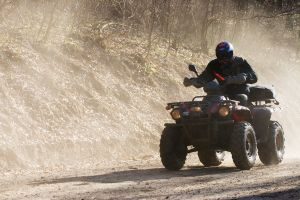 Uninsured/Underinsured motor vehicle insurance (UM/UIM) – Florida Statute 627.727 — covers losses covered by bodily injury liability insurance (BI) but not available because the at-fault party did not maintain BI (UM) or the BI limit is insufficient to cover the full extent of the damages (UIM).
Subsection (2) of the UM/UIM statute provides that "[t]he limits of uninsured motorist coverage shall be not less than the limits of bodily injury liability insurance purchased by the named insured." The typical application of this provision involves dollars: the UM policy limit must be the same amount as the BI policy limit. E.g., if the BI policy limit is $100,000, the UM/UIM limit must be $100,000.
In Amica Mutual Insurance Company v. Willis, Fla: Dist. Court of Appeals, 2nd Dist. 2018 (Opinion filed January 17, 2018), the court considered the same statutory provision in the context of a different scenario. Appellee Willis was injured by an uninsured golf cart. She sought coverage under her UM policy. The BI section of the policy provided liability coverage for damages resulting from an accident involving this type of motor vehicle, while the UM section excluded coverage. Relying on the UM exclusion, the insurance company denied coverage.