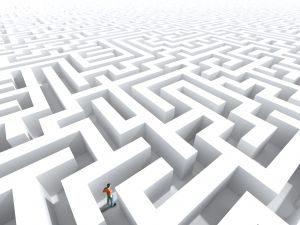 Once a case involving personal injuries has been settled or resolved by the payment of a final judgment, the injured party will receive no more money from the closed matter to cover any later incurred expenses such as those for medical care. This rule applies in both civil and workers' compensation cases.
The question often arises as to whether health insurance will cover post-resolution incurred expenses. The answer depends on the type of coverage available. Medicare, for example, will not cover expenses for which a person has been compensated in an underlying personal injury or workers' compensation case unless a pre-determined portion of the compensation is first exhausted. The amount that must be exhausted is set forth in what is known as a Medicare Set Aside Arrangement. In contrast, medical benefits available through the Veterans Administration are not subject to being offset against funds recovered in the underlying accident case. These are the two extremes. Health insurance benefits provided through ERISA plans and the Affordable Care Act fall somewhere in between.
A majority, albeit dwindling, number of Americans receive group health insurance through their employers. (The trend is for employers to reduce employee work hours to avoid having to provide group health insurance.) The rights and duties of insureds and insurers under these plans is governed by a federal law known as ERISA (Employee Retirement Income Security Act), see 29 U.S.C. §§ 1001-1461. Many other individuals are covered by individual insurance policies mandated by the Affordable Care Act (ACA), also known as "Obamacare." Even though ERISA plans must meet certain ACA requirements, in various other important respects the plans are less consumer friendly than individual ACA policies, which are governed by Florida law for Florida issued policies. Two of the most significant differences involve challenging the denial of claims and carrier subrogation rights.