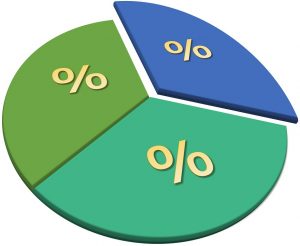 Liability insurance carriers pursue every avenue to limit the amounts they must pay in damages to harmed parties. One avenue at their disposal is Florida Statute 768.76(1):
In any action to which this part applies in which liability is admitted or is determined by the trier of fact and in which damages are awarded to compensate the claimant for losses sustained, the court shall reduce the amount of such award by the total of all amounts which have been paid for the benefit of the claimant, or which are otherwise available to the claimant, from all collateral sources; however, there shall be no reduction for collateral sources for which a subrogation or reimbursement right exists.
768.76(2)(a) defines "Collateral sources" as follows:
(a) "Collateral sources" means any payments made to the claimant, or made on the claimant's behalf, by or pursuant to:

1. 

The United States Social Security Act, except Title XVIII and Title XIX; any federal, state, or local income disability act; or any other public programs providing medical expenses, disability payments, or other similar benefits, except those prohibited by federal law and those expressly excluded by law as collateral sources.

2. 

Any health, sickness, or income disability insurance; automobile accident insurance that provides health benefits or income disability coverage; and any other similar insurance benefits, except life insurance benefits available to the claimant, whether purchased by her or him or provided by others.

3. 

Any contract or agreement of any group, organization, partnership, or corporation to provide, pay for, or reimburse the costs of hospital, medical, dental, or other health care services.

4. 

Any contractual or voluntary wage continuation plan provided by employers or by any other system intended to provide wages during a period of disability.
Subpart (2)(b) is there to make it clear that the enumerated programs have a right of subrogation or reimbursement. However, as suggested by the second clause of subpart (1), there can be other entities that have paid compensation to the benefit of the claimant with the right of subrogation or reimbursement. The most common of these are health and disability insurance carriers.