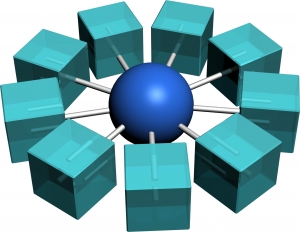 Under the legal doctrine of respondeat superior, employers can be held liable for the negligent or purposeful acts of their employees. See Valeo v. East Coast Furniture Co., 95 So. 3d 921, 925 (Fla. 4th DCA 2012) (holding negligence of employee imputed to employer when employee "committed the negligent act: (1) within the scope of employment, or (2) during the course of employment and to further a purpose or interest of the employer."). This liability, known as vicarious liability, applies even if the employer has done nothing wrong.
In some instances, the employer's own negligence is part of the causal chain resulting in the harm. For example, a few years ago our client was severely beaten in his home by a furniture deliveryman who became annoyed by the strong smell of fish being cooked in the home. We learned that the deliveryman had a criminal record of violent activity before he was hired and a history of physical misconduct while employed. He should not have been hired or retained for a job putting him in one-on-one unsupervised contact with customers.
Negligent hiring and employment have long been found to be legitimate bases of recovery in Florida. See, e.g., Mallory v. O'Neil, 69 So.2d 313 (Fla. 1954); McArthur Jersey Farm Dairy, Inc. v. Burke, 240 So.2d 198 (Fla. 4th DCA 1970).
Similarly, certain employees should not be entrusted with operating motor vehicles. The reasons range from being a known reckless driver to mental impairment from a medical condition or alcohol or drug use. The theory of negligent entrustment has long been utilized in an automobile situation as the basis of recovery. See, e.g., Bould v. Touchette, 349 So.2d 1181 (Fla. 1977); Wright Fruit Co. v. Morrison, 309 So.2d 54 (Fla.2d DCA 1975).