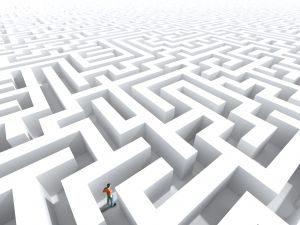 Some wrongs present the aggrieved party with more than one legal remedy. A common example is when an injured person has the option of seeking a recovery under common law or workers' compensation pursuant to Chapter 440, Florida Statutes. Once the choice is made and pursued beyond a certain point, the alternate option cannot be pursued. This is the legal principle known as Election of Remedy.
Typically, the injured person receives or seeks workers' compensation benefits before deciding to pursue civil damages. There is no shortage of Florida appellate case law addressing how far one may go in the pursuit before the choice becomes binding. There is very little case law addressing the opposite scenario, namely, how far one may go in pursuing a civil remedy before being foreclosed from seeking workers' compensation benefits.
The legal analysis is the same for both types of cases:
An election is matured "when the rights of the parties have been materially affected to the advantage of one or the disadvantage of the other," and "[i]t is generally conceded that to be conclusive it must be efficacious to some extent." Williams v. Robineau, 124 Fla. 422, 168 So. 644 (1936); Williams v. Duggan, 153 So.2d 726 (Fla. 1963).
It is usually much easier to determine whether an election has been made in a civil case than it is in a workers' compensation case. In civil cases, damages are not paid unless and until a determination has been made on the legal issue of whether common law is the proper vehicle for pursuing a remedy. Until this final determination is made, the election has not matured.