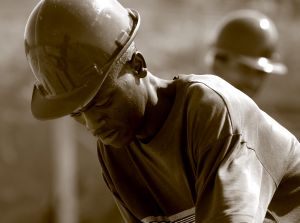 It is sometimes possible for employees injured on the job in Florida to be compensated through both the state's workers' compensation system and its civil justice system. As to the compensation available and the manner in which the compensation is sought and received, the systems are more different than they are alike. One of the primary differences is that compensation for human damages such as bodily injury, pain and suffering, disfigurement, mental anguish, and the loss of capacity for the enjoyment of life, are elements of a civil remedy but not workers' compensation. In a nutshell, workers' compensation benefits are limited to medical and indemnity benefits. Non-economic damages, which can amount to millions of dollars, are not recoverable.
What limits most employees from being able to receive the civil remedy is the legal concept known as workers' compensation immunity. The basic concept is set forth in Fla. Stat. Sec. 440.11(1):
The liability of an employer prescribed in s. 440.10 shall be exclusive and in place of all other liability, including vicarious liability, of such employer to any third-party tortfeasor and to the employee, the legal representative thereof, husband or wife, parents, dependents, next of kin, and anyone otherwise entitled to recover damages from such employer at law or in admiralty on account of such injury or death….
Special laws have been devised to deal with workers' compensation immunity in the context of contractor-subcontractor relationships. See Fla. Stat. Sec. 440.10(b)-(f). For the employees of contractors and subcontractors, the general law is set forth in s. 440.10(b):
In case a contractor sublets any part or parts of his or her contract work to a subcontractor or subcontractors, all of the employees of such contractor and subcontractor or subcontractors engaged on such contract work shall be deemed to be employed in one and the same business or establishment, and the contractor shall be liable for, and shall secure, the payment of compensation to all such employees, except to employees of a subcontractor who has secured such payment.
"[T]he purpose of section 440.10 . . . [is] 'to insure [sic] that a particular industry will be financially responsible for injuries to those employees working in it, even though the prime contractor employs an independent contractor to perform part or all of its contractual undertaking.'" Gator Freightways, Inc. v. Roberts, 550 So. 2d 1117, 1119 (Fla. 1989) (quoting Roberts v. Gator Freightways, Inc., 538 So. 2d 55, 60 (Fla. 1st DCA 1989)); see also Crum Servs. v. Lopez, 975 So. 2d 1184, 1186 (Fla. 1st DCA 2008) (explaining that section 440.10(1)(b) "is designed to ensure that employees engaged in the same contract work are covered by workers' compensation, regardless of whether they are employees of the general contractor or its subcontractor").