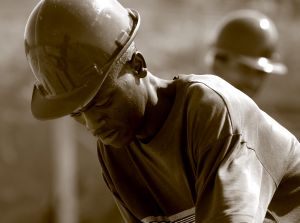 It is sometimes possible for employees injured on the job in Florida to be compensated through both the state's workers' compensation system and its civil justice system. As to the compensation available and the manner in which the compensation is sought and received, the systems are more different than they are alike. One of the primary differences is that compensation for human damages such as bodily injury, pain and suffering, disfigurement, mental anguish, and the loss of capacity for the enjoyment of life, are elements of a civil remedy but not workers' compensation. In a nutshell, workers' compensation benefits are limited to medical and indemnity benefits. Non-economic damages, which can amount to millions of dollars, are not recoverable.
What limits most employees from being able to receive the civil remedy is the legal concept known as workers' compensation immunity. The basic concept is set forth in Fla. Stat. Sec. 440.11(1):
The liability of an employer prescribed in s. 440.10 shall be exclusive and in place of all other liability, including vicarious liability, of such employer to any third-party tortfeasor and to the employee, the legal representative thereof, husband or wife, parents, dependents, next of kin, and anyone otherwise entitled to recover damages from such employer at law or in admiralty on account of such injury or death….
Special laws have been devised to deal with workers' compensation immunity in the context of contractor-subcontractor relationships. See Fla. Stat. Sec. 440.10(b)-(f). For the employees of contractors and subcontractors, the general law is set forth in s. 440.10(b):
In case a contractor sublets any part or parts of his or her contract work to a subcontractor or subcontractors, all of the employees of such contractor and subcontractor or subcontractors engaged on such contract work shall be deemed to be employed in one and the same business or establishment, and the contractor shall be liable for, and shall secure, the payment of compensation to all such employees, except to employees of a subcontractor who has secured such payment.
"[T]he purpose of section 440.10 . . . [is] 'to insure [sic] that a particular industry will be financially responsible for injuries to those employees working in it, even though the prime contractor employs an independent contractor to perform part or all of its contractual undertaking.'" Gator Freightways, Inc. v. Roberts, 550 So. 2d 1117, 1119 (Fla. 1989) (quoting Roberts v. Gator Freightways, Inc., 538 So. 2d 55, 60 (Fla. 1st DCA 1989)); see also Crum Servs. v. Lopez, 975 So. 2d 1184, 1186 (Fla. 1st DCA 2008) (explaining that section 440.10(1)(b) "is designed to ensure that employees engaged in the same contract work are covered by workers' compensation, regardless of whether they are employees of the general contractor or its subcontractor").
Some people read s. 440.10 to mean that every contractor or subcontractor working on a common project shares immunity from any claim asserted by any employee of any of them. This overstates the concept. Florida courts have recognized time and again that s. 440.10(1)(b) applies only when a contractor has sublet—that is, subcontracted—part of a contract. See, e.g., Jones v. Florida Power Corp., 72 So. 2d 285, 289 (Fla. 1954); Rabon v. Inn of Lake City, Inc., 693 So. 2d 1126, 1130–32 (Fla. 1st DCA 1997); Sotomayor v. Huntington Broward Assocs. L.P., 697 So. 2d 1006, 1007 (Fla. 4th DCA 1997).
In Galue v. Clopay Corporation, et al., (Fla. 3rd DCA 2023), Clopay was a tenant under a lease agreement obligating it to "use the Premises in compliance with all federal, state, local, and municipal laws, orders, judgments, ordinances, regulations, codes, directives, permits, licenses, covenants and restrictions . . . applicable to the Premises." Clopay hired Florida Fire Safety to conduct an inspection of the premises. Galue, who was a technician for FFS, was injured while performing the inspection. Galue then brought an action in state court against Clopay and one of its employees (Julian) for the injuries he sustained in the incident, alleging claims for negligence against both Clopay and Julian, and vicarious liability against Clopay. Clopay and Julian each answered and raised worker's compensation immunity as an affirmative defense. Clopay moved for summary judgment asserting that Galue's action was barred by worker's compensation immunity. The trial court granted summary judgment, reasoning that Coplay delegated its contractual obligation under the lease to Florida Fire Safety. The trial court was reversed on appeal.  The Third DCA concluded that because the language relied on by Coplay in moving for summary judgment did not obligate it to perform a job or service for the landlord, Coplay was not contractually bound to perform the service it hired FFS to perform. Hence, as the statutory terms "contractor" and "contract work" plainly and unambiguously contemplate a party performing work pursuant to a contract with another, Coplay did not qualify as an employer.
The concept that s. 440.10(1)(b) applies only when a contractor has sublet—that is, subcontracted part of a contract — is demonstrated clearly in Heredia v. John Beach & Associates, 278 So.3d 194 (Fla. 2nd DCA 2019). Lennar Homes hired two companies to perform different jobs on a tract of land it was developing. Heredia, an employee of one of the companies was injured by an employee of the other company. He sued the employee and his employer (under vicarious liability) for negligence. The trial judge granted summary judgment for the defendants under s. 440.10. The DCA reversed,  deciding as follows:
There is no record evidence before us that Lennar was performing any work, of any kind, on behalf of any third party with respect to the Oaks at Shady Creek development. To the contrary, the evidence thus far tends to show that Lennar was acting on its own behalf as the owner of its own property.
These principles were illustrated in Witzman v. Sunderland Trucking, LLC, 2019 WL 7347177 (Signed 09/03/2019), in a trial court Order denying summary judgment:
[C]onsider an owner we'll call A who contracts with B to build an office. B subcontracts with C to install a roof and with D to pour a driveway. If an employee of C negligently drops roofing tiles on an employee of D, causing injury, workers' compensation immunity protects C and its employee from claims by D's employee. This is so because § 440.10(1)(b) makes B, C, and D "one and the same business or establishment."

Alternatively, consider an owner A who, in the course of building an office for itself, contracts with C to install a roof and with D to pour a driveway. There is no subcontract. If an employee of C negligently drops roofing tiles on an employee of D, causing injury, workers' compensation immunity does not protect C and its employee from claims by D's employee. Under § 440.10(1)(b), nobody has "sublet" anything; C and D are not "one and the same business or establishment."
One more example: In Cuero v. Ryland Group, Inc., 849 So. 2d 326 (Fla. 2nd DCA 2003), Ryland, the owner/developer of the complex and the general contractor, sought workers' compensation immunity under s. 440.10. It had entered into a contract with Sunfish Framing and Construction, Inc., to do framing work on the project. Sunfish subcontracted a portion of its work to Carlos Maldonado who in turn contracted with Diego Gallego to complete the application of the plywood sheathing on the roof. Gallego hired Luis Cuero to assist him. Cuero was involved in a serious accident and brought a negligence action against Ryland. Summary judgment in favor of Ryland was reversed on appeal. The District Court of Appeals found that Ryland was constructing the townhomes as a commercial business venture for itself and not as a result of contractual obligations to third parties.
The principles set forth in this blog show the importance of performing a thorough investigation of the contractual and legal status of the various parties.
********************
Contact us at 305-758-4900 or by email (jgale@jeffgalelaw.com and kgale@jeffgalelaw.com) to learn your legal rights.
Jeffrey P. Gale, P.A. is a South Florida based law firm committed to the judicial system and to representing and obtaining justice for individuals – the poor, the injured, the forgotten, the voiceless, the defenseless and the damned, and to protecting the rights of such people from corporate and government oppression. We do not represent government, corporations or large business interests.
While prompt resolution of your legal matter is our goal, our approach is fundamentally different. Our clients are "people" and not "cases" or "files." We take the time to build a relationship with our clients, realizing that only through meaningful interaction can we best serve their needs. In this manner, we have been able to best help those requiring legal representation.
DISCLAIMER: This information provided by Jeffrey P. Gale, P.A. is for informational purposes only and is intended to be used as a non-legal guide prior to consultation with an attorney familiar with your specific legal situation. It should not be considered legal advice or counseling. No such legal advice or counseling is either expressly or impliedly intended. This  information is not a substitute for the advice or counsel of an attorney. If you require legal advice, you should seek the services of an attorney.