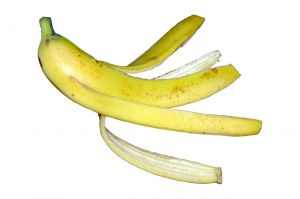 For purposes of this blog, a transitory substance is any solid or liquid substance, object, or item that is located in a place where it does not belong.
Certain legal standards must be met in order to prevail in a case for personal injuries caused by a transitory substance. Before Owens v. Publix Supermarkets, Inc., 802 So.2d 315 (Fla. 2001), the injured person had to prove that the owner or person in possession of the premises had actual or constructive knowledge of the transitory substance. Constructive knowledge required a showing "that the condition existed for such a length of time that in the exercise of ordinary care, the premises owner should have known of it and taken action to remedy it." Colon v. Outback Steakhouse of Florida, Inc., 721 So.2d 769, 771 (Fla. 3d DCA 1998).
Florida's appellate courts struggled to determine whether in a given case sufficient evidence existed to create a jury question on the issue of constructive notice. Owens tried to eliminate the struggle by creating a new rule:
where a plaintiff slips and falls on a transitory foreign substance in a defendant's business premises, once the plaintiff establishes that he or she fell as a result of that transitory foreign substance, the burden shifts to the defendant to produce evidence that it exercised reasonable care under the circumstances.
The rule eliminated the need for proving actual or constructive notice and placed the burden on defendants to show they exercised reasonable care through their maintenance, inspection, repair, and warning procedures and modes of operation.
By the next legislative session, the rule announced in Owens was adopted in part and modified by the Florida Legislature. See Section 768.0710, Florida Statutes (2002). The statute was modified to shift the burden onto claimants to demonstrate that the defendant failed to exercise reasonable care.
In 2010, section 768.0710, Florida Statutes (2002) was repealed and replaced with section 768.0755, Florida Statutes. The new statute eliminated negligent maintenance, inspection, repair, warning, or mode of operation as a means of establishing fault, and it reinstated the actual or constructive knowledge standard. The differences between the statutes are explained in Pembroke Lakes Mall Ltd. v. McGruder, 137 So. 3d 418, 424-26 (Fla. 4th DCA 2014):
The most significant change between sections 768.0710 and 768.0755 concerned prior notice of a dangerous condition. The older 2002 statute expressly stated actual or constructive notice was not "a required element of proof to this claim," but the new 2010 statute expressly stated the plaintiff "must prove that the business establishment had actual or constructive knowledge of the dangerous condition." Additionally, the new statute does not contain any language regarding the owner's negligent maintenance, inspection, repair, warning, or mode of operation.
The McGruder court went on to say:
Under the 2002 statute, a plaintiff could succeed in a slip and fall case by showing 'the business premises acted negligently by failing to exercise reasonable care in the maintenance, inspection, repair, warning, or mode of operation of the business premises,' without showing the business had actual or constructive knowledge of the transitory foreign substance. Under the 2010 statute, however, the same plaintiff would be unable to successfully assert such a cause of action, no matter how persuasive or compelling the evidence the plaintiff had in support of the claim.
Section 768.0755 reads as follows:
(1) If a person slips and falls on a transitory foreign substance in a business establishment, the injured person must prove that the business establishment had actual or constructive knowledge of the dangerous condition and should have taken action to remedy it. Constructive knowledge may be proven by circumstantial evidence showing that:

(a) 

The dangerous condition existed for such a length of time that, in the exercise of ordinary care, the business establishment should have known of the condition; or

(b) 

The condition occurred with regularity and was therefore foreseeable.

(2) 

This section does not affect any common-law duty of care owed by a person or entity in possession or control of a business premises.
Whereas 768.0710 was a version of Owens, 768.0755 is a throwback to the law as it existed before Owens. The following cases, both pre-Owens and post-768.0755, are examples of how the law is applied. Since Owens is moot, none of the cited cases were decided under Owens.
Against Plaintiff
North Lauderdale Supermarket v Puentes, 332 So.3d 526 (Fla. 4th DCA 2021). Puentes slipped and fell on a purportedly oily substance on the floor of Defendant's business establishment. Defendant appealed the non-modified use of standard jury instruction 401.20(a) ("Issues on Plaintiff's Claim — Premises Liability"). In pertinent part, the instruction read as follows:
Whether Defendant, Sedano's Supermarket #35, negligently failed to maintain the premises in a reasonably safe condition….   
Finding that the instruction was not correct, the DCA reversed. The court explained that the law in effect, section 768.0755, differs from its predecessor, section 768.0710, by not allowing for liability based solely on the business establishment's general failure to maintain the premises, while the instruction permitted the jury to find Defendant liable on a theory of negligent maintenance without making the statutorily required finding that Defendant had actual or constructive knowledge of the dangerous condition. The court noted that the Committee on Standard Jury Instructions (Civil) at 2 (June 7, 2019), did not propose redrafting instruction 401.20(a) itself, stating that the instruction remained "accurate for premises liability claims involving a landowner or possessor's negligence toward invitees and invited licensees that do not involve transitory foreign substances." Id. (emphasis added).
Lago v. Costco Wholesale Corp., 233 So.3d 1248 (Fla. 3rd DCA 2017). A slip and fall case. Summary judgment for Costco affirmed on appeal. The appellate court noted the following factors: As to actual notice, Lago testified she did not see any Costco employee around the liquid or by the entrance before or when she fell. As to constructive notice, "Lago's testimony was almost identical to the Delgado [Delgado v. Laundromax, Inc., 65 So.3d 1087 (Fla. 3d DCA 2011)] plaintiff. Lago testified that it was not raining (the slip and fall happened under an overhang in front of the Costco entrance), she did not see the liquid on the floor before she fell, she didn't know what the liquid was (other than that it was wet), and she didn't know how long it had been there. Lago saw no one else slip in the same busy entranceway before and after her fall." "Without additional facts suggesting the liquid had been there for a long period of time or this happened regularly, the trial court properly granted summary judgment in favor of Costco."
Tallahassee Med. Ctr., Inc. v. Kemp, 324 So.3d 14 (Fla. 1st DCA 2021). Trial court denial of directed verdict for defendant Tallahassee Medical Center reversed on appeal. Plaintiff fell in front of a utility-room door. The court decided that video evidence of employees moving trash bags, linen bags, and trays into the utility room next to where she fell and a housekeeping cart wheeled over the spot that she fell was not enough circumstantial evidence to get the case to a jury. The court noted that the video showed no leaks, spills, drops, or other deposits of a liquid substance onto the floor and that plaintiff saw nothing drop from the tray being carried by the employee she saw immediately before her fall. Here's the court's reasoning:
Plaintiffs may not stack inferences upon a debatable inference drawn from circumstantial evidence. See [State Farm Mutual v] Hanania, [261 So. 3d 684] at 687 [Fla. 1st DCA 2018]. Instead, a directed verdict should issue for a defendant "if a plaintiff relies upon circumstantial evidence to establish a fact, fails to do so to the `exclusion of all other reasonable inferences,' but then stacks further inferences upon it to establish causation." Id. (quoting Broward Exec. Builders, Inc. v. Zota, 192 So. 3d 534, 537 (Fla. 4th DCA 2016)). This rule against stacking inferences "protect[s] litigants from verdicts based on conjecture and speculation." Id. (quoting Zota, 192 So. 3d at 537; see also Publix Super Markets, Inc. v. Bellaiche, 245 So. 3d 873, 876 (Fla. 3d DCA 2018) (foreclosing a jury from stacking inferences from circumstantial evidence to arrive at a verdict).
Walker v. Winn-Dixie Stores, Inc., 160 So.3d 909 (Fla. 1st DCA 2014). Summary judgment for Winn-Dixie upheld on appeal. The facts:
Appellant saw no water or other liquid substance before she fell.
She could not say whether she saw any such substance on the floor after she fell, although she claimed she saw "wet tracks" from the wheels of the cart.
When asked if she saw any water tracks, Appellant responded: "I just know that my shoes got damp from the floorboard of the electric cart" while bringing the cart back to the store.
Appellant described the condition that allegedly caused her fall as "just drops of water" that were "unnoticeable"; thus, she did not see the substance before her fall. Furthermore, she was not sure how long the water was there.
The store manager observed a video taken by a store surveillance camera that showed two of his assistants inspecting the area where Appellant fell two to three minutes before the incident happened.
When asked if it rained on the day in question, the manager responded that he believed it did, but "I don't know if it just stopped or just started." When asked why he believed it rained, Williams responded: "Because in the video, it shows that we had an umbrella rack up," which are "plastic bags where your umbrella gets into, and that's to keep them from dripping." These are put out "[b]efore a rain or during a rain."
Pursuant to Winn-Dixie's rainy-day policy, right before a rain or after, a mat, two cones, and an umbrella rack would be put down near the entrance door. The manager did not see the mat in place in the video footage from the time of the incident. Asked why the mat was not down, he didn't know if it was because it had stopped raining, or if it hadn't rained yet and his people were in the process of doing it.
As for why the umbrella rack was there, the manager assumed that it had just rained or was about to rain.