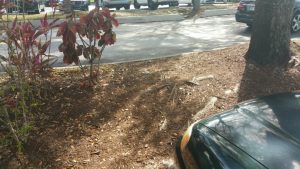 Everyone has crossed through some sort of landscaped area to get from one public place to another. While few fall and hurt themselves, some are less fortunate. Florida courts have addressed the issue of fault for such accidents. Should the landowner be held accountable? Or is the standard, cross at your own peril?
The answer is, it depends.
One of the leading cases on the subject is Wolf v. Sam's East, Inc., 132 So.3d 305 (Fla. 4th DCA 2014). While the court ruled for the property owner, its discussion shows how the outcome can go the other way under different circumstances.
"Generally, a property owner owes two duties to an invitee: (1) the duty to use reasonable care in maintaining the property in a reasonably safe condition; and (2) the duty to warn of latent or concealed dangers which are or should be known to the owner and which are unknown to the invitee and cannot be discovered through the exercise of due care." Aaron v. Palatka Mall, L.L.C., 908 So.2d 574, 577 (Fla. 5th DCA 2005).