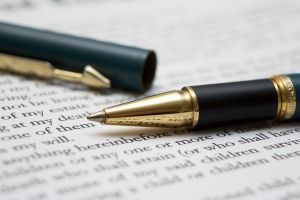 Think of an injury case like navigating a ship from one port to another. Signing up the case is the equivalent of throwing off the ropes and pulling safely away from the dock. Being at sea is analogous to litigation. Some days you will eat the bear and some days the bear will eat you. Stay your course. Invariably, chart adjustments will be necessary, but the final destination always remains the same: favorable resolution of the case. Settling the case equates to pulling into port. However, it is not the last act. The ship must be successfully docked and secured. The Settlement Release is part of this final act. It must be done properly to avoid damaging the ship.
Our law firm handles both workers' compensation and personal injury/wrongful death cases. It is not uncommon to have both types of cases arising out of one accident. For example, we represent a gentleman who suffered numerous catastrophic injuries in a motor vehicle crash. Since the accident happened in the course and scope of his employment, he was covered under workers' compensation. We recently settled the workers' compensation case. The common law liability case, against the second vehicle's owner and our client's co-worker [brought under a theory of gross negligence to overcome workers' compensation immunity], remains ongoing.
As part of the workers' compensation mediated settlement, the workers' compensation carrier agreed that the settlement did not affect the liability case against the third party or the co-worker. Nevertheless, the General Release it submitted to us contained wording that could be construed as preventing our client from proceeding against the co-worker. We have reworded it to avoid this outcome.