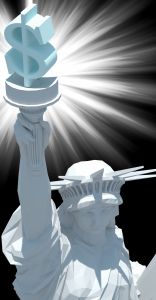 While recently researching a Florida legal matter, I came upon this Utah Supreme Court case — Hill v. State Farm Mutual Insurance Company. It demonstrates a shocking indifference by a billion dollar insurance company towards the feelings of grieving family members whose loved ones were killed in a crash caused by an intoxicated motorist. State Farm dragged the family members through the coals for more than a year over a measly $5,510.
While the opinion was written in 1988, not much has changed through the years. When it comes to money, State Farm is always ready, willing and able to flex its outsized muscles.
********************************
Contact us at 305-758-4900 or by email to learn your legal rights.
Jeffrey P. Gale, P.A. is a South Florida based law firm committed to the judicial system and to representing and obtaining justice for individuals – the poor, the injured, the forgotten, the voiceless, the defenseless and the damned, and to protecting the rights of such people from corporate and government oppression. We do not represent government, corporations or large business interests.
While prompt resolution of your legal matter is our goal, our approach is fundamentally different. Our clients are "people" and not "cases" or "files." We take the time to build a relationship with our clients, realizing that only through meaningful interaction can we best serve their needs. In this manner, we have been able to best help those requiring legal representation.