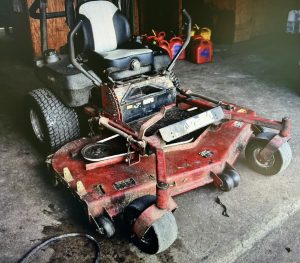 What began as a product liability investigation, ended in a $2,000,000 personal injury settlement against the owner of an altered riding lawnmower (pictured).
Our client lost his right leg when run over by the lawnmower he was operating for his employer. Initially thinking that the mower was owned by the employer, which would give the employer workers' compensation immunity, we set our sights on a product liability case as the only way to secure a civil remedy for our client.
We quickly discovered that any products liability case was barred by Florida's Statute of Repose. We also learned that our accident was caused by a post-manufacture alteration to a safety feature.