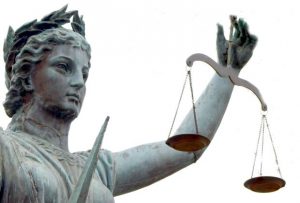 Stung from being held accountable by the Florida Supreme Court, Associated Industries of Florida (a/k/a Enemy of the People), commanded by Tom Feeney, he of the 2000 Presidential Election coup, on behalf of itself and other workers' compensation insurance companies, is proposing legislation designed to abolish carrier-paid attorney's fees.
In Castellanos v. Next Door Company, the Florida Supreme Court ruled that workers' compensation insurance companies that force injured workers' to institute legal proceedings to secure benefits may, in some instances, be required to pay the Claimant's attorney a reasonable fee. The fee is only due if the injured worker is successful in securing the benefit after a lengthy delay. The court explained the ruling as a sensible method of getting carriers to follow the law without having to be ordered to do so by a Judge of Compensation Claims. In the court's view, it is a stick Claimants must have at their disposal to get carriers to comply with the state's workers' compensation laws. The ruling was not issued in a vacuum. A long historical record shows that it works.
Which is why it is opposed by Associated Industries. AI abhors the idea of workers being able to compete for benefits on a level playing field. Its legislative proposal looks to slant the field back in its favor — Castellanos righted a longstanding statutory wrong that harmed countless injured workers.