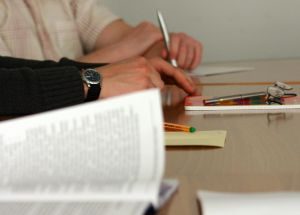 The parties to a Florida workers' compensation case have the unique right to conduct discovery depositions even in the absence of a pending claim, which is brought by filing a Petition for Benefits.
The right is granted under Florida Statute 440.30 and is limited to cases where the Claimant is represented by an attorney. (This means that the Employer and Carrier, known collectively as "E/C", cannot employ the device against an unrepresented Claimant.) Significantly, "[I]f no claim has been filed, then the carrier or employer taking the deposition shall pay the claimant's attorney a reasonable attorney's fee for attending said deposition."
Because both parties may conference separately with authorized medical providers — Section 440.13(4)(c) Florida Statutes grants E/C the right — it is rare for a medical provider to be deposed in the absence of a pending Petition for Benefits. From E/C's perspective, it can learn what it needs by talking to the doctor privately without having to pay the Claimant's attorney to attend a deposition.