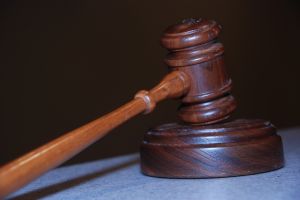 With limited resources at their disposal, court systems nationwide endeavor to operate with judicial economy. This is one reason why the settlement of cases is encouraged.
Presently, Florida has twenty-nine judges of workers' compensation claims (JCC) statewide to handle a workforce of some 10 million people. Each JCC's docket is bursting at the seams. It could be worse.
Prior to the decision in Miles v. City of Edgewater Police Dept/Preferred Governmental Claims Solutions, 190 So. 3d 171 (Fla. 1st DCA 2016), it was a crime in Florida for an attorney to accept a fee from a claimant in a workers' compensation case that was not approved by a Judge of Compensation Claims (JCC) in accordance with the fee formula contained in section 440.34(1), Florida Statutes. Section 440.105(3)(c), Florida Statutes. The crime was punishable by up to one year in prison (s. 775.082) and a fine (s. 775.082). Any lawyer violating 440.105(3)(c) could also expect to be suspended or disbarred.
In Miles, the JCC rejected an attorney/client contract in which the client, an injured worker, and her union agreed to pay a workers' compensation lawyer a fee in excess of the amount allowed under 440.34. Because it would have been a financial hardship for the lawyer to handle the case under the formula set forth in 440.34, she withdrew from the case. Unable to find a lawyer to take her case, the injured worker proceeded Pro Se. Her claims were denied by the JCC.
Claimant argued on appeal that Florida Statutes 440.105 and 440.34 violated the First Amendment of the Constitution of the United States and the fundamental right to contract. The First District Court of Appeal agreed.