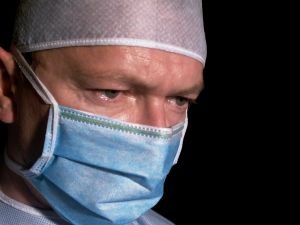 Florida workers' compensation statute 440.13(5)(e) limits the presentation of medical opinion testimony as follows:
No medical opinion other than the opinion of a medical advisor appointed by the judge of compensation claims or the department, an independent medical examiner, or an authorized treating provider is admissible in proceedings before the judges of compensation claims.
Florida's First District Court of Appeal says otherwise … in limited circumstances.
In Parodi v. Florida Contracting Co., Inc., 16 So. 3d 958 (Fla. 1st DCA 2009), the employer/carrier (E/C) suspended all benefits and de-authorized all medical care after discovering records from prior accidents, based on major contributing cause (MCC) and fraud. Thereafter, Claimant obtained medical treatment on his own and pursued authorization of same through the self-help provisions of section 440.13(2)(c). The Judge of Compensation Claims (JCC) found the E/C "forced" Claimant to obtain treatment on his own and that the treatment Claimant obtained [from Dr. Benezette and Dr. Kirkpatrick] was reasonable, medically necessary, and compensable. Accordingly, the JCC ordered the E/C to pay the doctors' outstanding bills along with Claimant's corresponding out-of-pocket expenses. However, the JCC refused to consider the doctors' opinions on other matters because they did not meet any of the 440.13(5)(e) categories.