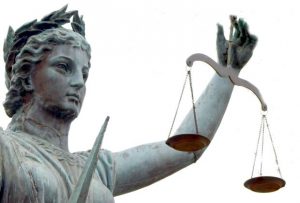 Florida law regarding setoffs is found in sections 46.015(2), 768.041(2), and 768.31(5), Florida Statutes. Each of these statutes presupposes the existence of multiple defendants jointly and severally liable for the same damages. See Wells v. Tallahassee Mem'l Reg'l Med. Ctr., Inc., 659 So.2d 249, 253 (Fla. 1995).
Back when defendants were jointly and severally liable for all damages in negligence cases, the setoff statutes authorized courts to reduce damage awards by the amount of settlement proceeds paid by other entities and individuals in the case. (The doctrine of joint and several liability was part of Florida's common law for many years. See Louisville & N.R.R. v. Allen, 67 Fla. 257, 65 So. 8 (1914)(All negligent defendants were held responsible for the total of the plaintiff's damages regardless of the extent of each defendant's fault in causing the accident).) While the courts began to have its doubts about joint and several liability as early as the 1970s, because the doctrine had been perceived as unfairly requiring a defendant to pay more than his or her percentage of fault — in Hoffman v. Jones, 280 So.2d 431 (Fla. 1973), the Florida Supreme Court took the first step toward equating liability with fault by eliminating the doctrine of contributory fault. Thereafter, in Lincenberg v. Issen, 318 So.2d 386, 391 (Fla. 1975), the court abolished the rule against contribution among joint tortfeasors, stating that "it would be undesirable for this Court to retain a rule that under a system based on fault, casts the entire burden of a loss for which several may be responsible upon only one of those at fault…" — it took legislative action to spell its demise. In 1986, with the enactment of section 786.81, the Florida Legislature abolished joint and several liability for noneconomic damages. In 2006, it did the same with regard to economic damages. Hence, with the elimination of joint and several liability, it would appear that the setoff statutes are inapplicable in negligence cases — See Wells and Port Charlotte HMA, LLC v. Suarez, 210 So. 3d 187 (Fla. 2nd DCA 2016) — replaced by the legal doctrine known as comparative fault, defined in the current version of section 786.81(3) as follows:
In a negligence action, the court shall enter judgment against each party liable on the basis of such party's percentage of fault and not on the basis of the doctrine of joint and several liability.