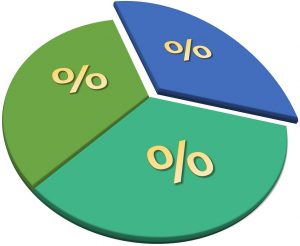 It is common for medical bills incurred in Florida personal injury cases to be paid by health insurance. Some people injured in accidents also receive private disability insurance benefits. Most health and disability insurance policies afford insurance carriers subrogation or reimbursement rights against the insured who has recovered all or part of the insurance payments from a tortfeasor (the at-fault party). This means that the carrier has the right to be repaid some or all of the insurance benefits paid out.
How much must be repaid depends in large measure on the law governing the relationship between the insurer and insured. Self-funded employer policies are governed by ERISA. Non-ERISA policies and fully-insured employer policies fall under the authority of section 768.76(4), Florida Statutes. This blog addresses reimbursement under the Florida Statute.
Section 768.76(4) reads as follows:
A provider of collateral sources that has a right of subrogation or reimbursement that has complied with this section shall have a right of reimbursement from a claimant to whom it has provided collateral sources if such claimant has recovered all or part of such collateral sources from a tortfeasor. Such provider's right of reimbursement shall be limited to the actual amount of collateral sources recovered by the claimant from a tortfeasor, minus its pro rata share of costs and attorney's fees incurred by the claimant in recovering such collateral sources from the tortfeasor. In determining the provider's pro rata share of those costs and attorney's fees, the provider shall have deducted from its recovery a percentage amount equal to the percentage of the judgment or settlement which is for costs and attorney's fees.
Most statutes require some sort of judicial intervention to establish their parameters. In Magsipoc v. Larsen, 639 So.2d 1038 (Fla. 5th DCA 1994), the application of section (4) was considered on appeal in a wrongful death case involving the repayment of health insurance benefits to the carrier.
Before dying after nearly drowning in a pool, a young child in the Magsipoc case received extensive medical care in an effort to save her life. Health insurance paid all of the medical expenses and costs (totaling $472,000). Thereafter, the child's parents sued the pool owners on behalf of themselves and their daughter's estate.