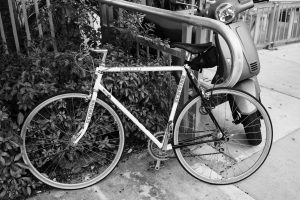 We represent a hardworking young college student who was struck by a hit-and-run vehicle and left for dead by the side of the road while delivering for Uber Eats on his bicycle. He spent a week in Ryder Trauma Center, a leading catastrophic care facility, with life threatening injuries ranging from traumatic brain injury (TBI) to bone fractures.
Florida Statute 627.748 imposes obligations on Transportation Network Companies (TNC) to maintain primary automobile insurance coverage while an authorized driver is engaged in service operations. The types of required coverage are death and bodily injury (BI), property damage (comprehensive and collision), uninsured/underinsured motorist (UM/UIM), and personal injury protection (PIP), with varying policy limits depending on whether the participating TNC driver is engaged in a prearranged ride or logged on to the digital network but not engaged in a prearranged ride.
Unfortunately, the statute leaves a gaping hole for victims like our young college student. By its terms, the statute is limited to situations where the TNC driver is engaged in a prearranged ride (with or for a "rider") or is logged on to the network while operating a motor vehicle. Since a bicycle is not a motor vehicle and food is not a "rider" — defined in 627.748 as "an individual who uses a digital network … to obtain a prearranged ride in the TNC driver's vehicle…." — our young client may never be compensated for his damages (injuries, medical expenses, lost wages).