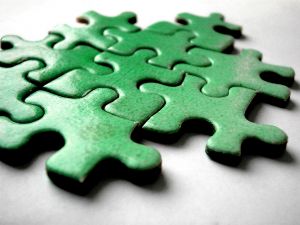 Parties to civil lawsuits in Florida have the right to learn things about an opponent's case through a process called discovery. The discovery procedures are set forth in the Florida Rules of Civil Procedure.
Rule 1.280 sets forth the general methods and scope of discovery. Concerning scope, subsection (b)(1) provides as follows:
Parties may obtain discovery regarding any matter, not privileged, that is relevant to the subject matter of the pending action, whether it relates to the claim or defense of the party seeking discovery or the claim or defense of any other party, including the existence, description, nature, custody, condition, and location of any books, documents, or other tangible things and the identity and location of persons having knowledge of any discoverable matter. It is not ground for objection that the information sought will be inadmissible at the trial if the information sought appears reasonably calculated to lead to the discovery of admissible evidence.
Multiple vehicles are available for obtaining discovery. Depositions, interrogatories, which are written questions, and requests for the production of documents, are the most common methods. Rule 1.350 addresses the request for documents. Depending on the stage of the proceeding, a response is due within 30 or 45 days of when the discovery is propounded.
The party must either produce the documents or voice an objection within the prescribed time period. Importantly, a party's failure to respond or object to discovery within the time deadline results in a waiver of any objections that party may have to the discovery sought. Am. Funding, Ltd. v. Hill, 402 So. 2d 1369 (Fla. 1st DCA 1981).