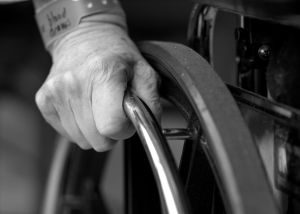 Permanent Total Disability (PTD) — defined in section 440.15(1), Florida Statutes — is an indemnity (monetary) benefit sometimes available under Florida's Workers' Compensation System to the state's most severely injured workers. Unless the worker has suffered an injury of the type as set forth in 440.15(1)(b), commonly referred to as a "catastrophic injury," he or she must wait to reach the date of maximum medical improvement (MMI) before becoming eligible for PTD. In some cases, this can take a year or longer. Moreover, where multiple injuries are involved, the worker must first reach MMI from each injury.
For employees who have suffered "catastrophic injuries," MMI does not have to be reached to qualify for PTD benefits. According to 440.15(1)(b), "an injured employee is presumed to be permanently and totally disabled" upon sustaining a catastrophic injury. The presumption is rebuttable. To overcome the presumption, the employer or carrier must establish "that the employee is physically capable of engaging in at least sedentary employment within a 50-mile radius of the employee's residence." 440.15(1)(b).
In Temporary Labor Source v. E.H., 765 So.2d 757 (Fla. 1st DCA 2000), although the claimant had sustained a catastrophic injury, the Judge of Compensation Claims (JCC) refused to adjudicate the issue of PTD when the matter was addressed at trial. Relying upon medical expert testimony "that the use of a prosthetic device may increase Claimant's ability and capacity for work," the JCC reasoned that because the claimant had not reached MMI, PTD was not ripe for adjudication. The judgment was reversed on appeal.