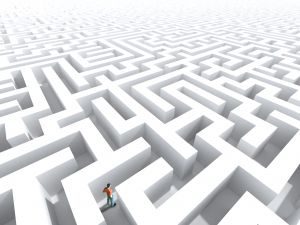 Personal injury lawyers have their work cut out for themselves. Besides having to deal with basic case issues of fault and damages, they are expected to resolve the liens held by hospitals operating in Miami-Dade County. (Depending on local laws, the principles addressed here may apply in other Florida counties.) As the hospitals do not compensate the lawyers for this bill collection work, it's a great deal for them. (It sure beats selling the debt to bill collection agencies for pennies on the dollar.)
The lien is the right of a hospital to be reimbursed for its services from the proceeds of a judgment or settlement paid by the third party responsible for causing the patient's injuries. This scenario arises in the context of personal injury cases where the injured party is compensated by the at-fault party for damages sustained.
Miami-Dade County's lien law, Section 25C-2, Miami-Dade County Code, reads as follows:
[hospitals] shall be entitled to a lien for all reasonable charges for hospital care, treatment and maintenance of ill or injured persons upon any and all causes of action, suits, claims, counterclaims and demands . . . and upon all judgments, settlements and settlement agreements rendered or entered into by virtue thereof, on account of illness or injuries giving rise to such causes of action, suits, claims, counterclaims, demands, judgment, settlement or settlement agreement and which necessitated or shall have necessitated such hospital care, treatment and maintenance.
Liability insurance companies have learned to be careful with hospital liens. In Palm Springs Hospital, Inc. v. State Farm Mutual Insurance Company, 218 So.793 (Fla. 3rd DCA 1969), the insurance carrier was sued by the hospital for impairment of lien for failing to satisfy the lien from the settlement proceeds. To avoid this dilemma, some carriers include the hospital's name on settlement and judgment checks. This is what happened in Marin v. Infinity Insurance Company, (Fla. 3rd DCA 2018) … and it resulted in a court battle.