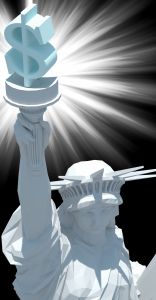 On March 24, 2023, Florida Governor Ron DeSantis signed into law a bill passed by the Florida Legislature aimed at limiting the rights of individuals from seeking and obtaining civil redress in the courts for personal injuries. The bill is House Bill 837. Parts of the bill became effective when it was signed by DeSantis. It will change many existing laws in dramatic ways.
Statute of Limitations. The most obvious change is to limit the time period during which a personal injury case can be filed from four years to two years. This time limitation is known as the statute of limitations. Claims filed after the SOL period will be time-barred.
It is not unusual for individuals involved in accidents to wait years before deciding to pursue a claim. The reasons for delaying are varied but include not knowing a claim can be brought, personal disruption caused by the incident, injury recovery time, an ideological opposition to involving the civil justice system, and bad legal advice.
Proponents of the reduced statute of limitations period are seeking to limit the number of lawsuits that are filed. The opposite may happen. Most personal injury cases are resolved without a lawsuit being filed. Even in cases where a remedy is sought within two years of the incident, it is not unusual for those cases to be resolved without a lawsuit well after two years from the incident date. Reasons for this include injury healing time and ongoing negotiations.
Because of the shortened time period, lawsuits will have to be filed in many cases simply to preserve the right to a remedy even if the case would otherwise resolve amicably without filing. Once a lawsuit is filed, the contingency fee payable by the plaintiff upon recovery rises and the cost of handling the case increases. These factors make it more difficult to settle out of court.
Bottom line: the goal of limiting lawsuits by shortening the SOL will be offset by lawsuits having to be filed to keep from being time-barred. While some people will lose out on a remedy by going over the SOL, the legal system will not see a reduced burden. Hence, the measure is a net negative.
Comparative Fault/Contributory Fault. What is certain to harm many individuals is the measure barring the recovery of damages for personal injuries to anyone found by the trier of fact (judge or jury) to be more than 50% at-fault. This a drastic change from the law that had been in place for more than 50 years. The displaced law, outlined in sec. 768.81(3), Florida Statutes, reads as follows:
(3) APPORTIONMENT OF DAMAGES.—In a negligence action, the court shall enter judgment against each party liable on the basis of such party's percentage of fault and not on the basis of the doctrine of joint and several liability.
Rather than an outright ban based on an arbitrary number, 768.81(3) allows a person to recover damages less his or her percentage of fault. This example makes the point: we represented a gentleman who rear-ended a large bus in broad daylight that was inexplicably stopped in the middle of the road with no other traffic in sight. Our client had to be pried out of his vehicle and was airlifted to the hospital with catastrophic injuries. At trial, we demonstrated through the presentation of evidence on the scientific theory known as "Looming" how our client could rear-end a vehicle in broad daylight without being 100% at fault. The jury awarded total damages in excess of $2.5 million and apportioned 65% of the fault to our client.
Under the bill signed into law last month by Gov. DeSantis, our client would have been entitled to nothing even though the jury found that the bus driver was 35% at-fault. Under the law applicable to our case, our client was able to recover a sizeable share of the $2.5 million. The new law now reads as follows:
768.81 Comparative fault.—
(6) GREATER PERCENTAGE OF FAULT.—In a negligence action to which this section applies, any party found to be greater than 50 percent at fault for his or her own harm may not recover any damages. This subsection does not apply to an action for damages for personal injury or wrongful death arising out of medical negligence pursuant to chapter 766.
Bad Faith. Insurance carriers have an affirmative duty to do all within reason to protect their insureds from having to pay personally in excess of insurance policy limits to resolve a case.  In some instances, the failure of a carrier to act in good faith can result in the carrier rather than the insured being responsible for satisfying the excess amount. This language from sec. 621.155, Florida Statutes describes what constitutes a violation of the carrier's duty:
Not attempting in good faith to settle claims when, under all the circumstances, it could and should have done so, had it acted fairly and honestly toward its insured and with due regard for her or his interests
The positive about this body of law is that it promotes proper claim handling. Unfortunately, HB 837 provides a safe harbor to carriers to delay and lowball.
Conclusion. Nearly every part of House Bill 837 is a gift to liability insurance carriers. While it is unlikely that premium rates will drop, it is virtually certain that insurance company profits will increase.
Contact us at 305-758-4900 or by email (jgale@jeffgalelaw.com and kgale@jeffgalelaw.com) to learn your legal rights.
Jeffrey P. Gale, P.A. is a South Florida based law firm committed to the judicial system and to representing and obtaining justice for individuals – the poor, the injured, the forgotten, the voiceless, the defenseless and the damned, and to protecting the rights of such people from corporate and government oppression. We do not represent government, corporations or large business interests.
While prompt resolution of your legal matter is our goal, our approach is fundamentally different. Our clients are "people" and not "cases" or "files." We take the time to build a relationship with our clients, realizing that only through meaningful interaction can we best serve their needs. In this manner, we have been able to best help those requiring legal representation.
DISCLAIMER: This information provided by Jeffrey P. Gale, P.A. is for informational purposes only and is intended to be used as a non-legal guide prior to consultation with an attorney familiar with your specific legal situation. It should not be considered legal advice or counseling. No such legal advice or counseling is either expressly or impliedly intended. This  information is not a substitute for the advice or counsel of an attorney. If you require legal advice, you should seek the services of an attorney.