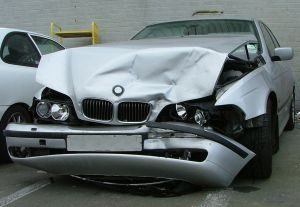 With few exceptions, section 440.11, Florida Statutes grants immunity from tort liability to employers and the co-employees of Florida workers injured in the course and scope of their employment. In most cases, the doctrine precludes relief outside of the workers' compensation system.
Florida's dangerous instrumentality doctrine is a common law doctrine which provides that the owner of an inherently dangerous tool is liable for any injuries caused by that tool's operation. The Florida Supreme Court in Southern Cotton Oil Co. v. Anderson, 80 Fla. 441, 469 (Fla. 1920), extended the doctrine to motor vehicles, holding that owners may be held accountable for any damages suffered by third parties as the result of the negligent operation of their vehicles, when they are driven by others with their knowledge and consent. This doctrine imposes strict vicarious liability upon the owner of a motor vehicle who voluntarily entrusts that motor vehicle to an individual whose negligent operation causes damage to another. (Other examples of dangerous instruments include: Newton v. Caterpillar Financial Services (multi-terrain loader); (Rippy v. Shepard) (farm tractor); (Harding v. Allen-Laux, Inc.) (forklift); (Halifax Paving, Inc. v. Scott & Jobalia Const. Co.) (crane); Meister v. Fisher, 462 So.2d 1071 (Fla. 1984) (golf cart); Sherrill v. Corbett Cranes Services, 656 So.2d 181 (Fla. 5th DCA 1995) (crane); Lewis v. Sims Crane Service Inc., 498 So.2d 573 (Fla. 3d DCA 1986) (construction hoist); Eagle Stevedores, Inc. v. Thomas, 145 So.2d 551 (Fla. 3d DCA 1962) (tow-motor).
It is not uncommon for employers to use such dangerous instrumentalities in the workplace that are owned by others. This raises the question of whether the owner of a dangerous instrumentality shares the same immunity as employers and co-employees. In Smith v. Ryder Truck Rentals, Inc., 182 So.2d 422 (Fla. 1966), workers' compensation immunity was extended to Ryder, the owner of two motorcycles involved in a crash that were leased to the employer. The Florida Supreme Court declared that the motorcycles in effect had become working tools of the employer, much like a fellow employee. Smith was subsequently relied on by the Supreme Court in Halifax Paving, Inc. v. Scott & Jobalia Const. Co., 565 So. 2d 1346 (Fla., 1990), to extend immunity to the owner of a crane who merely loaned the equipment to the employer as a matter of courtesy.