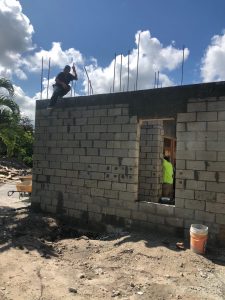 In the interest of public health, safety, and welfare, most construction projects require the services of licensed contractors. See Section 489.101, Florida Statutes. Section 489.103 outlines various exemptions to this public policy. One of the exemptions, contained in 489.101(7)(a), applies to "Owners of property when acting as their own contractor and providing direct, onsite supervision themselves of all work not performed by licensed contractors."
To impress upon owners the significance and consequences of operating as their own contractors without being licensed, the statute contains a 12-part section titled "Disclosure Statement." The owner is required to sign this form for the local permitting agency.
In general, Florida law provides that "[A] property owner who employs an independent contractor to perform work on his property will not be held liable for injuries sustained by the employee of an independent contractor during the performance of that work." Strickland v. TIMCO Aviation Servs., Inc., 66 So. 3d 1002, 1006 (Fla. 1st DCA 2011).