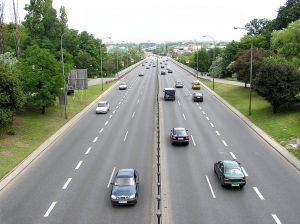 The law disfavors windfall recoveries and insurance carriers are always seeking to be the beneficiaries of this public policy. One way carriers seek to benefit from this policy is by reducing jury verdicts by amounts recovered in damages from other sources. This is known as "Setoff."
Uninsured and underinsured motor vehicle coverage is an optional form of insurance provided in motor vehicle insurance policies "for the protection of persons insured thereunder who are legally entitled to recover damages from owners or operators of uninsured motor vehicles because of bodily injury, sickness, or disease, including death, resulting therefrom." Section 627.727(1), Florida Statutes.
The statutory section contains the following setoff language:
The coverage described under this section shall be over and above, but shall not duplicate, the benefits available to an insured under any workers' compensation law, personal injury protection benefits, disability benefits law, or similar law; under any automobile medical expense coverage; under any motor vehicle liability insurance coverage; or from the owner or operator of the uninsured motor vehicle or any other person or organization jointly or severally liable together with such owner or operator for the accident; and such coverage shall cover the difference, if any, between the sum of such benefits and the damages sustained, up to the maximum amount of such coverage provided under this section. The amount of coverage available under this section shall not be reduced by a setoff against any coverage, including liability insurance.
In State Farm Mutual Automobile Insurance Company v. Vega, 753 So.2d 738 (Fla. 3rd DCA 2000), State Farm argued that the setoff language of 627.727(1) authorized the reduction of a jury verdict by the amount paid on Plaintiff's behalf by his group health insurance company, Guardian. The appellate court rejected this argument, reasoning as follows:
We disagree as we conclude that Guardian's group health insurance benefits were payable pursuant to its private contract with its insured (Vega) and not payable pursuant to any legislatively enacted "similar law" as contemplated by section 627.727(1) of the uninsured motorist statute.
Interestingly, the Court decided that even if it had held against Vega on this point, it would have denied the setoff due to a valid reimbursement provision in the Guardian insurance policy. Citing Travelers v. Boyles, 679 So.2d 1188 (Fla. 4th DCA 1996). The Court's position on this point implicates Florida's collateral source rule contained in section 768.76, Florida Statutes.
**************************
Contact us at 305-758-4900 or by email to learn your legal rights.
Jeffrey P. Gale, P.A. is a South Florida based law firm committed to the judicial system and to representing and obtaining justice for individuals – the poor, the injured, the forgotten, the voiceless, the defenseless and the damned, and to protecting the rights of such people from corporate and government oppression. We do not represent government, corporations or large business interests.
While prompt resolution of your legal matter is our goal, our approach is fundamentally different. Our clients are "people" and not "cases" or "files." We take the time to build a relationship with our clients, realizing that only through meaningful interaction can we best serve their needs. In this manner, we have been able to best help those requiring legal representation.