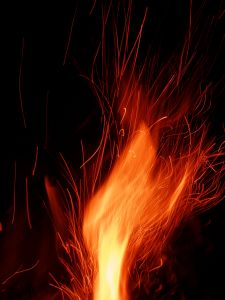 Famed products liability expert and author (Foreseeable Risk) Tom Taormina was interviewed on April 12, 2012 on WLRN public radio by Topical Currents host Joseph Cooper. The conversation centered on the dangers of everyday household electrical appliances such as toasters and microwaves, but his account of an artificial lighted Christmas tree that caused the death of four people is eye opening.
The 15 minute interview (listen here) will be enlightening to people who question the importance of having a vigorous civil justice system to punish manufacturers who produce dangerous products. According to Mr. Taormina, some manufacturers allow a dangerously high failure rate and the resulting lawsuits as the cost of doing business, rather than make their products safer at a greater cost.

Profits over People!
Mr. Taormina is a former NASA scientist. His credentials and credibility are impeccable.
******************************************
Jeffrey P. Gale, P.A. is a South Florida based law firm committed to the judicial system and to representing and obtaining justice for individuals – the poor, the injured, the forgotten, the voiceless, the defenseless and the damned, and to protecting the rights of such people from corporate and government oppression. We do not represent government, corporations or large business interests.
Contact us toll free at 866-785-GALE or by email for a free, confidential consultation to learn your rights.