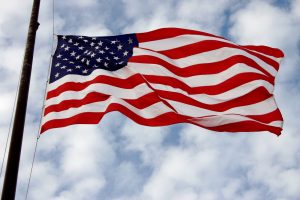 Within the past two weeks, three bills limiting the rights of everyday citizens to control how they are governed were signed into law in Florida.
On May 10, 2021, Florida Governor Ron DeSantis signed Senate Bill 1890. The bill places a $3,000 cap on contributions to political committees trying to put proposed constitutional amendments on the ballot.
Constitutional amendment ballot initiatives are a citizen's way of creating law. The right extends back to Florida's 1968 Constitution. Examples of successful initiatives include approval of medical marijuana and  a pathway for restoration of felon voting rights. Getting a proposed constitutional amendment on the ballot is a steep uphill climb. It requires forming and registering a committee, getting approval of the initiative language from the Attorney General and Florida Supreme Court, and securing thousands of signatures. Once the initiative is on the ballot, it requires 60% approval from voters for passage. Financial resources provide the wherewithal to accomplish all of these goals. SB 1890 may be an insurmountable hurdle. Recognizing this, the American Civil Liberties Union has wasted no time in filing a lawsuit in federal court in Tallahassee, Florida claiming that SB 1890 "burdens and chills" free speech and association under the First Amendment.
Gov. DeSantis, a vocal supporter of former President Trump's claims of voter fraud in the 2020 election, also signed a bill restricting voting rights. SB 90 limits access to mail-in ballots and drop boxes as well as tightens identification requirements for voting by mail. The measure becomes law just seven months after Florida recorded its cleanest election in decades. Critics of the bill argue that it is designed to disenfranchise minority voters due to them being less likely to possess all forms of identification, have access to a car, or take time off from work.
Finally, Gov. DeSantis approved a bill creating harsh criminal penalties for those arrested for engaging in public protests. This was done in the context of  protests nationwide, some in Florida, in response to the death of George Floyd. Micah Kubic, executive director of the American Civil Liberties Union of Florida, says that "the goal of this law is to silence dissent and create fear among Floridians who want to take to the streets to march for justice." According Florida Senate Minority Leader Gary Farmer, "This language could be used and interpreted and applied in a way to subject peaceful protesters to punishment for crimes that they simply happen to be present for."  Nailah Summers of Dream Defenders, believes that the law is designed to affect minority communities. Given that DeSantis signed the bill in a ceremony while surrounded but nothing but white faces, the concerns seem legitimate.
To this observer, these events are further evidence that our so-called elected representatives do not like or trust us, "We the People." 
********************************
Contact us at 305-758-4900 or by email to learn your legal rights.
Jeffrey P. Gale, P.A. is a South Florida based law firm committed to the judicial system and to representing and obtaining justice for individuals – the poor, the injured, the forgotten, the voiceless, the defenseless and the damned, and to protecting the rights of such people from corporate and government oppression. We do not represent government, corporations or large business interests.
While prompt resolution of your legal matter is our goal, our approach is fundamentally different. Our clients are "people" and not "cases" or "files." We take the time to build a relationship with our clients, realizing that only through meaningful interaction can we best serve their needs. In this manner, we have been able to best help those requiring legal representation.