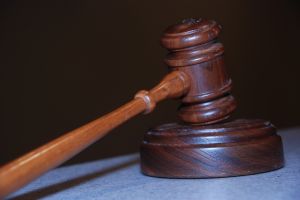 Undermining a witness' credibility can make the difference between winning or losing a case. A popular method of impeachment is by demonstrating differences in present and former testimony. This method is illustrated in this blog — Florida Personal Injury Law — No Substitute for Solid Pretrial Discovery
The right to impeachment is not unlimited. Generally, it is not permissible on collateral issues. See, e.g., New England Oyster House of N. Miami, Inc. v. Yuhas, 294 So.2d 99 (Fla. 3d DCA 1974) (holding, in action for injuries sustained by plaintiff when she tripped and fell on concrete curb and where plaintiff dropped claim for lost wages, trial court properly refused to permit defendants to impeach plaintiff's credibility with statement in her deposition that she lied on her income tax returns); see also Foster v. State, 869 So.2d 743, 745 (Fla. 2d DCA 2004) ("The test for determining whether a matter is collateral or irrelevant is whether the proposed testimony can be admitted for any purpose independent of the contradictions.") (quotations omitted).
In the case discussed in the above cited blog, the defendant's second deposition testimony concerning a key, relevant issue was diametrically different than it was in his first deposition, sworn answers to interrogatories, and responses to requests for admissions. If this witness takes the witness stand at trial, set for late January, 2015, and repeats his second deposition testimony, the court will not hold us back from challenging his credibility with prior statements. The court will not limit our attack because the inconsistent evidence concerns a relevant issue.
In contrast, the defendants in that same case will not be allowed to impeach our client, the Plaintiff, on a collateral issue. Our 78 year old client fell through a deck/dock under repair while strolling behind an acquaintance's house at night. While the defendants failed to post warnings or barriers, they are blaming the accident on our client for having impaired vision. From past medical records that she provided to defendants, it was discovered that she had a laser procedure done on her eyes five years before the accident which she failed to mention in her deposition.
Continue reading