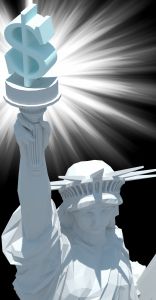 On December 31, 2014, an article published in the Business Section of the Miami Herald, illustrated with chilling clarity the dangers posed by so-called tort reform.
In a nutshell, "tort reform" is the movement supported by right-wing interest groups to block and limit recoveries in personal injury cases. The propaganda disseminated to support these efforts is that most lawsuits are frivolous. Huge sums of money and influence have been invested to make the public believe this nonsense. Sadly, the smear campaign has been successful.
That success spells danger to every member of our society.
The Miami Herald article describes how tort reform has prevented law firms from prosecuting claims against General Motors for accidents caused by defective ignition switches resulting in death and catastrophic injuries. By placing arbitrary caps on the amount of damages that can be awarded for injury or death, rather than allowing a jury to make the determination after considering the evidence, law firms cannot afford to prosecute the claims. Quite simply, the investment in time and money doesn't make business sense.
Continue reading