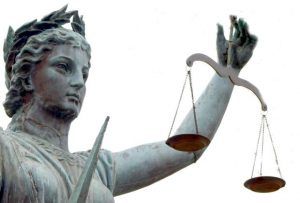 Trump's shifting legal defense reminds me of one of our firm's more interesting past cases.
We represented a lady who fell and suffered a badly broken bone in her leg because of a dangerous condition on her employer's property. At the time of the accident she had multiple sclerosis, but it was in remission, helped along by Cytoxan therapy. She had been leading a full life, including full time employment. Sadly, following the accident the MS reared it's ugly head like never before. She became wheelchair bound and required 24/7 attendant care.
We argued that the broken bone caused the MS to become active, that, in other words, it aggravated the MS. Defense counsel argued that trauma cannot aggravate MS. She hired the head of the Dept. of Neurology of a prominent Florida hospital as her expert. As it turned out, this doctor was a pipe smoking blowhard who pretended to be an authority but really knew nothing about the subject at hand. (During a break in his deposition, I walked into the men's restroom and actually caught him standing at the urinal, pipe in mouth, desperately reading an article on the subject. We made eye contact and I turned around and walked out.) He was exposed and shamed. In contrast, our expert, Dr. William Sheramata (deceased), who happened to be the client's treating doctor, was an internationally renowned MS expert. He was also a prince of a gentleman and brilliant.
Like the evidence against Trump, our evidence was overwhelming. Whereas defense counsel started out by arguing that trauma cannot aggravate MS, she abandoned that position and by closing arguments came up with the Hail Mary proposition that it was — I'll never forget these words — "childhood angst," the stress of having young children, rather than a severely broken leg bone, that aggravated her MS. A full 180 degree turnaround, yet still ignoring the real cause. This was a bench trial and, I kid you not, the judge ruled in our favor on the spot.
All along, Trump, et al. have been arguing "No quid pro quo," it was "a perfect phone call." However, as the evidence of extortion — release of U.S. Congressional aid to Ukraine in exchange for election interference — became undeniable, the defense has morphed into: "extortion is not an impeachable offense."
The judge in my case didn't buy the defense's "childhood angst" argument for one minute. The American public is not buying Trump's argument either.
Impeachment Article I — Abuse of Power: Guilty as charged!
Impeachment Article II — Obstruction of Justice: Guilty as charged!
********************************
Contact us at 305-758-4900 or by email to learn your legal rights.
Jeffrey P. Gale, P.A. is a South Florida based law firm committed to the judicial system and to representing and obtaining justice for individuals – the poor, the injured, the forgotten, the voiceless, the defenseless and the damned, and to protecting the rights of such people from corporate and government oppression. We do not represent government, corporations or large business interests.
While prompt resolution of your legal matter is our goal, our approach is fundamentally different. Our clients are "people" and not "cases" or "files." We take the time to build a relationship with our clients, realizing that only through meaningful interaction can we best serve their needs. In this manner, we have been able to best help those requiring legal representation.