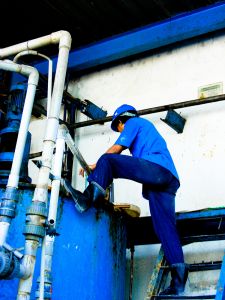 Florida employees hurt at work have the potential of being compensated under the State's workers' compensation and civil laws. To recover under civil law against employers and fellow employees (including corporate officers or directors, supervisors, and managers), employees must overcome workers' compensation immunity. Section 440.11(1)(b), Florida Statutes sets out what employees must prove to overcome the immunity*:
Against Employers:

The employer deliberately intended to injure the employee; or
The employer engaged in conduct that was virtually certain to result in injury or death, and the employee was not aware of the risk.
Against Fellow Employees: 

The employee acted with willful and wanton disregard or unprovoked physical aggression or with gross negligence; or
The injured employee and the at-fault employee were assigned primarily to unrelated works.
*These are the standards when the employer has secured workers' compensation coverage as required by Chapter 440. If the employer fails to secure the compensation required by the chapter, the employee may elect to claim compensation under the workers' compensation laws or maintain an action at law (a/k/a civil law) or admiralty without having to meet the heightened standards outlined above. See Section 440.11(1)(a), Florida Statutes.
An important consideration in every injury case is whether the target defendant has the financial resources to pay for the losses. Workers' compensation insurance policies will pay for all workers' compensation benefits. However, because of exclusions, these policies are unlikely to cover the damages associated with an action at law. Most companies also maintain liability insurance policies. However, these policies also often contain exclusions for injuries to employees even when the harm was caused by the employer or a fellow employee.