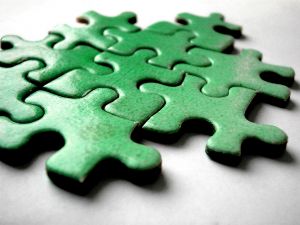 Parties to civil lawsuits in Florida have the right to learn things about an opponent's case through a process called discovery. The discovery procedures are set forth in the Florida Rules of Civil Procedure.
Rule 1.280 sets forth the general methods and scope of discovery. Concerning scope, subsection (b)(1) provides as follows:
Parties may obtain discovery regarding any matter, not privileged, that is relevant to the subject matter of the pending action, whether it relates to the claim or defense of the party seeking discovery or the claim or defense of any other party, including the existence, description, nature, custody, condition, and location of any books, documents, or other tangible things and the identity and location of persons having knowledge of any discoverable matter. It is not ground for objection that the information sought will be inadmissible at the trial if the information sought appears reasonably calculated to lead to the discovery of admissible evidence.
Multiple vehicles are available for obtaining discovery. Depositions, interrogatories, which are written questions, and requests for the production of documents, are the most common methods. Rule 1.350 addresses the request for documents. Depending on the stage of the proceeding, a response is due within 30 or 45 days of when the discovery is propounded.
The party must either produce the documents or voice an objection within the prescribed time period. Importantly, a party's failure to respond or object to discovery within the time deadline results in a waiver of any objections that party may have to the discovery sought. Am. Funding, Ltd. v. Hill, 402 So. 2d 1369 (Fla. 1st DCA 1981).
Most parties are represented by lawyers. We see a lot of responses from lawyers to our production requests that read like this: "The material has been requested and will be produced upon receipt." We read this response as the lawyer saying, 'I have not received the documents from my client. When I do, they will be produced.'
The response is not an objection and does not assert sufficient grounds for failing to produce the material. Once the relevant time period has run, our procedure is to file a Motion to Compel Production. We make the following points in our Motion:
Rule 1.350 applies to parties to the lawsuit;
Lawyers are not parties, they are the agents of parties;
A lawyer's role is limited to obtaining and reviewing the material and producing or objecting within the prescribed time period.
It is not a valid excuse for a party's failure to produce the documents timely that the lawyer has not received them.
We are not aware of any Rule or case law that allows an indefinite delay of production pending receipt of the documents by the lawyer.
Discovery is an integral litigation component. Compelling full compliance leads to informed outcomes.
*********************
Contact us at 305-758-4900 or by email to learn your legal rights.
Jeffrey P. Gale, P.A. is a South Florida based law firm committed to the judicial system and to representing and obtaining justice for individuals – the poor, the injured, the forgotten, the voiceless, the defenseless and the damned, and to protecting the rights of such people from corporate and government oppression. We do not represent government, corporations or large business interests.
While prompt resolution of your legal matter is our goal, our approach is fundamentally different. Our clients are "people" and not "cases" or "files." We take the time to build a relationship with our clients, realizing that only through meaningful interaction can we best serve their needs. In this manner, we have been able to best help those requiring legal representation.
DISCLAIMER: This information provided by Jeffrey P. Gale, P.A. is for informational purposes only and is intended to be used as a non-legal guide prior to consultation with an attorney familiar with your specific legal situation. It should not be considered legal advice or counseling. No such legal advice or counseling is either expressly or impliedly intended. This  information is not a substitute for the advice or counsel of an attorney. If you require legal advice, you should seek the services of an attorney.