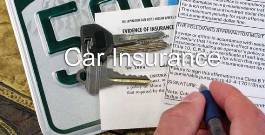 In an effort to extract attorney's fees and costs from an opponent, any party to a lawsuit may utilize Florida Statute 768.79. In cases involving substantial amounts of litigation, the award under the statute can be sizable, even in the hundreds of thousands of dollars. For this reason, the statute is also a powerful mechanism for effectuating settlements.
If the award is against an insured defendant, who pays, the defendant or the insurance company?
Florida's Insurance Code requires policies sold in Florida to provide various types of coverage. For example, motor vehicle policies must include personal injury protection (PIP). However, the Code does not require liability insurance policies to maintain coverage for 768.79 awards.
An insurance policy is a contract between the insured and the insurer. Hence, whether a policy provides coverage for a 768.79 award comes down to policy language.
In Government Employees Insurance Company v. Macedo, 228 So.3d 1111 (Fla. 2017), the carrier contended that the policy did not cover the awarded attorney's fees. The Florida Supreme Court disagreed. Concluding that the policy was ambiguous on this issue, it found for the insured based on the long-established rule that "any ambiguity which remains after reading each policy as a whole and endeavoring to give every provision its full meaning and operative effect must be liberally construed in favor of coverage and strictly against the insurer." See Wash. Nat'l Ins. Corp. v. Ruderman, 117 So. 3d 943, 948, 945-950 (Fla. 2013).
Even if the Florida Supreme Court had ruled against the insured in Macedo, not all would have been lost for the insured in getting the carrier to pay the 768.79 award. The insured might have been able to recover the award from the carrier by showing that the carrier had handled the claim in bad faith. This is a topic for another blog.
Insurance policies are not the easiest documents to read and understand. They can be lengthy and verbose, and deal with subjects only seasoned lawyers understand. Nevertheless, it is advisable that the insurance applicant make an effort to understand key topics like the one discussed here.
*********************
Contact us at 305-758-4900 or by email to learn your legal rights.
Jeffrey P. Gale, P.A. is a South Florida based law firm committed to the judicial system and to representing and obtaining justice for individuals – the poor, the injured, the forgotten, the voiceless, the defenseless and the damned, and to protecting the rights of such people from corporate and government oppression. We do not represent government, corporations or large business interests.
While prompt resolution of your legal matter is our goal, our approach is fundamentally different. Our clients are "people" and not "cases" or "files." We take the time to build a relationship with our clients, realizing that only through meaningful interaction can we best serve their needs. In this manner, we have been able to best help those requiring legal representation.
DISCLAIMER: This information provided by Jeffrey P. Gale, P.A. is for informational purposes only and is intended to be used as a non-legal guide prior to consultation with an attorney familiar with your specific legal situation. It should not be considered legal advice or counseling. No such legal advice or counseling is either expressly or impliedly intended. This  information is not a substitute for the advice or counsel of an attorney. If you require legal advice, you should seek the services of an attorney.