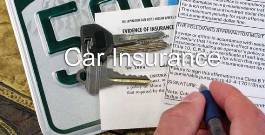 In an effort to extract attorney's fees and costs from an opponent, any party to a lawsuit may utilize Florida Statute 768.79. In cases involving substantial amounts of litigation, the award under the statute can be sizable, even in the hundreds of thousands of dollars. For this reason, the statute is also a powerful mechanism for effectuating settlements.
If the award is against an insured defendant, who pays, the defendant or the insurance company?
Florida's Insurance Code requires policies sold in Florida to provide various types of coverage. For example, motor vehicle policies must include personal injury protection (PIP). However, the Code does not require liability insurance policies to maintain coverage for 768.79 awards.