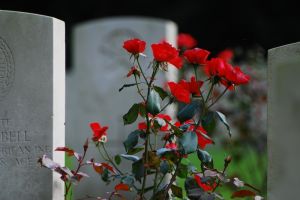 In Florida, civil (in contrast to criminal) claims for wrongful death are made under the provisions of the Wrongful Death Act, laid out in Sections 768.16-768.26 of Florida's statutes. The Act prescribes the types of damages available for wrongful death and the circumstances by which they may be recovered.
Only survivors and the decedent's estate may recover damages under the Act.
Wrongful death claims are brought through the decedent's estate. Following death, an estate is opened in Probate Court and is used thereafter as the vehicle for pursuing claims. A Personal Representative, typically a family member of the decedent or some other trusted individual, is appointed by the court to probate the estate.
Probating an estate encompasses many responsibilities, one of the most important of which is serving the interests of the decedent's survivors under the Wrongful Death Act.
Survivors (children, spouse, and parents) are not allowed to bring separate lawsuits, or legal actions, against the at-fault party. Rather, their individual claims are brought in one action by the PR through the estate. The PR selects the lawyer to prosecute the wrongful death claims.
PRs have a fiduciary duty to each survivor. See, Section 733.602 Florida Statutes and In re Estate of Wiggins, 729 So.2d 523 (Fla. 4th DCA 1999). Among other things, the fiduciary duty requires PRs to apportion the proceeds for survivors and the estate in a reasonable and equitable manner. Continental National Bank v. Brill, 636 So.2d 782 (Fla. 3rd DCA 1994); University Medical Center v. Ziegler, 625 So.2d 125 (Fla. 5th DCA 1993); Guadalupe v. Peterson, 779 So.2d 494 (Fla. 2nd DCA 2000); and Thompson v. Godson, 825 So.2d 941 (Fla. 1st DCA 2002) review denied 835 So.2d 266 (Fla. 2002).
Continue reading