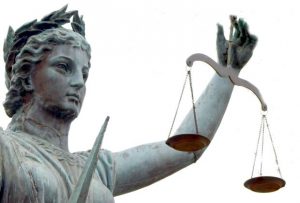 Under Florida law, only individuals meeting the definition of "Survivors" under Florida's Wrongful Death Act may be compensated for losses resulting from the death of another person. (See this blog, Florida Wrongful Death Survivors Chart, for a handy reference to benefits available under the Act.)
Under section 768.18(1) of the Act, survivors are defined as: 
the decedent's spouse, children, parents, and, when partly or wholly dependent on the decedent for support or services, any blood relatives and adoptive brothers and sisters. It includes the child born out of wedlock of a mother, but not the child born out of wedlock of the father unless the father has recognized a responsibility for the child's support.
In January 2011, Richard Wiederhold was immediately rendered a quadriplegic in a motor vehicle crash. One month later he sued Domino's Pizza as being responsible for the crash. Several months later he married his girlfriend. In March 2012, Mr. Wiederhold died, and his now-wife, Mrs. Wiederhold, as personal representative of his estate, was substituted as the plaintiff. She then filed an amended complaint to include a claim for wrongful death damages as Mr. Wiederhold's surviving spouse.
Mrs. Wiederhold received a favorable jury verdict. Domino's appealed, arguing that because Mrs. Wiederhold was not married to Mr. Wiederhold at the time of the accident, she was not a surviving spouse under the Act.
In Domino's Pizza, LLC v. Wiederhold, District Court of Appeal of Florida, Fifth District Opinion filed May 11, 2018), the Court rejected Domino's argument. The Court engaged in statutory construction, which is done under de novo review. Citizens Prop. Ins. Corp. v. Perdido Sun Condo. Ass'n, 164 So. 3d 663, 666 (Fla. 2015). "The starting point of statutory interpretation is the language of the statute itself." Herrin v. City of Deltona, 121 So. 3d 1094, 1097 (Fla. 5th DCA 2013) (citing GTC, Inc. v. Edgar, 967 So. 2d 781, 785 (Fla. 2007)). "If statutory language is clear and unambiguous, `there is no occasion for resorting to the rules of statutory interpretation and construction; the statute must be given its plain and obvious meaning.'" Id. (quoting A. R. Douglass, Inc. v. McRainey, 137 So. 157, 159 (Fla. 1931)). "However, if a statutory provision is ambiguous, courts may employ rules of construction and extrinsic aids to discern legislative intent." Id. (citing Holly v. Auld, 450 So. 2d 217, 219 (Fla. 1984)).
Recognizing that the Act does not specify whether a "surviving spouse" must be married at the time of injury or the time of death, the Court looked to the common and ordinary meaning of the term to determine if it was clear and unambiguous. Univ. of Fla. Bd. of Trs. v. Andrew, 961 So. 2d 375, 376 (Fla. 1st DCA 2007); see State v. Nichols, 892 So. 2d 1221, 1227 (Fla. 1st DCA 2005) (holding failure of statute to define term does not necessarily render statute ambiguous). After reviewing various sources, including The Oxford American College Dictionary (2002 ed.) and Black's Law Dictionary, the Court concluded that wrongful death actions accrue on the date of the decedent's death rather than relationships existing at the time of injury. See, e.g., Love v. Hannah, 72 So. 2d 39, 41 (Fla. 1954) ("The plaintiffs' right of action under the wrongful death statute must be determined by the facts existing at the time of the death of decedent."); Phlieger v. Nissan Motor Co., 487 So. 2d 1096, 1098 (Fla. 5th DCA 1986) (reiterating that supreme court held, in Love, that plaintiff's right of action under wrongful death statute must be determined by facts existing at time of decedent's death); Bruce v. Byer, 423 So. 2d 413, 414-15 (Fla. 5th DCA 1982) ("The general rule is that a cause of action for wrongful death accrues upon the date of the decedent's death.").
Noting that its opinion conflicted with Kelly v. Georgia-Pacific, LLC, 211 So. 3d 340 (Fla. 4th DCA), review denied, No. SC17-714 (Fla. Oct. 23, 2017), the Court made a great effort to explain why its reasoning was sounder:
"[I]f, as posited by the Kelly majority, survivorship is determined at the time of injury, then children born or adopted by the decedent after the date of injury would not be considered survivors. Likewise, a spouse who divorces a decedent after the date of injury would be considered a survivor. This would be contrary to established precedent holding that such determinations are made at the time of the decedent's death. See, e.g., Powell v. Gessner, 231 So. 2d 50, 51 (Fla. 4th DCA) ("[T]he status of a child in respect to its right to sue for the wrongful death of a parent is determined at the time of the death of the parent."), opinion adopted, 238 So. 2d 101 (Fla. 1970)."
"It also would be contrary to the legislative intent expressed in section 768.17, Florida Statutes (2012), which states, '"It is the public policy of the state to shift the losses resulting when wrongful death occurs from the survivors of the decedent to the wrongdoer. Sections 768.16-768.26 are remedial and shall be liberally construed."' See also Wagner, Vaughan, McLaughlin & Brennan, P.A. v. Kennedy Law Grp., 64 So. 3d 1187, 1191 (Fla. 2011) (noting that Act is '"designed to substitute the financial resources of the wrongdoer for the resources of the decedent, in an attempt to meet the financial obligations of the decedent, . . . and to prevent a tortfeasor from evading liability for his or her misconduct when such misconduct results in death"')."
"[V]irtually every out-of-state case to address this issue has held that a spouse is not required to be married at the time of injury to pursue a statutory wrongful death claim." See, e.g., Lovett v. Garvin, 208 S.E.2d 838, 840 (Ga. 1974); Corley v. State, Dep't of Health & Hosp., 749 So. 2d 926 (La. Ct. App. 1999); Radley v. Le Ray Paper Co., 108 N.E. 86, 87 (N.Y. 1915); Du Bois v. Cmty. Hosp. of Schoharie Cty., Inc., 540 N.Y.S.2d 917, 918 (N.Y. App. Div. 1989); DeVine v. Blanchard Valley Med. Assocs., 725 N.E.2d 366, 369 (Ohio Ct. Comm. Pleas 1999); and Gross v. Elec. Traction Co., 36 A. 424 (Pa. 1897).
Cynics may argue that this application of "Survivors" will lead to abuse. We would disagree. Typically, death from a catastrophic injury results immediately or shortly thereafter, thus limiting the opportunities for a girlfriend to become a spouse before death. In those cases where it does not, a claim for personal injuries will be pursued soon after the accident, as in Wiederhold, and, in most instances, resolved (with a full release given to the defendants) before a later death. Limiting further the threat of abuse is that damages are awarded to survivors based on the quality of their relationship with the decedent. Hence, a tenuous girlfriend who then becomes the wife will be awarded accordingly. One size does not fit all. In wrongful death cases, relationships are examined closely to determine the extent of loss. An estranged wife or child will receive less than either with a close and loving relationship with the decedent.
***********************
Contact us at 305-758-4900 or by email to learn your legal rights.
Jeffrey P. Gale, P.A. is a South Florida based law firm committed to the judicial system and to representing and obtaining justice for individuals – the poor, the injured, the forgotten, the voiceless, the defenseless and the damned, and to protecting the rights of such people from corporate and government oppression. We do not represent government, corporations or large business interests.
While prompt resolution of your legal matter is our goal, our approach is fundamentally different. Our clients are "people" and not "cases" or "files." We take the time to build a relationship with our clients, realizing that only through meaningful interaction can we best serve their needs. In this manner, we have been able to best help those requiring legal representation.