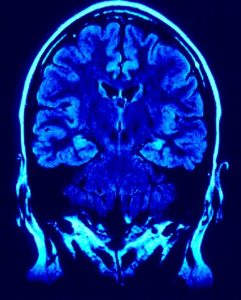 The current definition of "attendant care," which is not significantly different than in past versions of the statute, is as follows:
Florida Statute 440.13(1)(b). "Attendant care" means care rendered by trained professional attendants which is beyond the scope of household duties. Family members may provide nonprofessional attendant care, but may not be compensated under this chapter for care that falls within the scope of household duties and other services normally and gratuitously provided by family members. 
At the outset, it should be noted that the Claimant has the burden of proving the quantity, quality, and duration of the attendant care. See Adams Bldg. Materials, Inc., v. Brooks, 892 So.2d 527, 530 (Fla. 1st DCA 2004) (citing Orange Cnty. Sheriff's Dep't v. Perez, 541 So.2d 652, 654 (Fla. 1st DCA 1989) (holding claimant has burden to prove "the quantity, quality and duration of attendant services claimed")).
Generally, only "extraordinary" services by family members, such as assistance with bathing, dressing, administering medication, and sanitary functions, may be considered compensable attendant care. See Don Harris Plumbing Co. v. Henderson, 454 So.2d 745, 746 (Fla. 1st DCA 1984). Ordinary household duties — such as shopping and cooking — are gratuitous in nature and not compensable. See, e.g., Pan Am. World Airways, Inc. v. Weaver, 226 So.2d 801, 802-03 (Fla.1969) (finding judge appropriately separated non-compensable housekeeping services from compensable practical nursing services in attendant care award); State Dep't of Agric. & Consumer Servs. v. Handy, 413 So.2d 808, 810 (Fla. 1st DCA 1982) (reversing award of sixteen hours of attendant care by claimant's wife where part of her time was spent shopping, cooking, and performing other household duties that "are considered gratuitous and cannot form the basis of an award for attendant care services"). (Household services may, in limited circumstances, be compensable if the caretaker (family member or not) substantially departs from his or her daily routine to provide care, or if the claimant is completely prevented from doing such activities on his or her own. See Allied Discount Tires v. Cook, 587 So.2d 626, 627-28 (Fla. 1st DCA 1991); DeLong v. 3015 West Corp., 491 So.2d 1306, 1307 (Fla. 1st DCA 1986); Walt Disney World Co. v. Harrison, 443 So.2d 389, 393 (Fla. 1st DCA 1983).) Moreover, services such as driving the claimant to the store and other places, other than transportation necessary for medical treatment are considered quality of life activities rather than attendant care. Marlowe v. Dogs Only Grooming, 589 So.2d 990, 993-94 (Fla. 1st DCA 1991); see also Timothy Bowser Constr. Co. v. Kowalski, 605 So.2d 885, 887 (Fla. 1st DCA 1992) (holding transportation for outings non-compensable despite evidence of medical necessity).
Conversely, a spouse and other relatives who, in effect, are "on-call," can be compensated even though they are doing other household chores. Caron v. Systematic Air Servs., 576 So.2d 372, 374 (Fla. 1st DCA 1991) (holding reduction in compensable attendant care provided by family members for claimant requiring constant monitoring "[i]nconsistent with our decisions holding that `on call' attendant care provided by a family member is not subject to reduction merely because the family member is involved in other household activities while simultaneously monitoring the activities of a claimant") (citing Builders Square v. Drake, 557 So.2d 115 (Fla. 1st DCA 1990); Williams v. Amax Chem. Corp., 543 So.2d 277 (Fla. 1st DCA 1989); Amador v. Parts Depot, Inc., 508 So.2d 1320 (Fla. 1st DCA 1987); Standard Blasting & Coating v. Hayman, 476 So.2d 1385, 1386-87 (Fla. 1st DCA 1985)).
In Hayman, the "principal issue raised by the employer/carrier is whether it is proper to award attendant care by a spouse and other relatives who, in effect, are on call even though they can be doing other household chores which would not otherwise be compensable." The Claimant suffered brain damage from inhaling toxic spray paint, leaving him with an IQ of 50 and the intellectual function of a three-year-old. The Court awarded attendant care benefits.
The Claimant in Amador suffered from organic brain damage from a workplace fall that left him with a memory problem affecting all of his functioning, including attending to his basic needs. 508 So.2d at 1321. The evidence established that the claimant could not be left alone, even for a few hours. Id. See also Caron, 576 So.2d at 374 (reversing denial of increased attendant care where undisputed evidence established claimant needed attendant care 24 hours per day to monitor his activities and help him control his sometime dangerous and often irrational behavior); Williams, 543 So.2d at 279-80 (reversing four-hour limitation on attendant care because evidence supported "on-call" supervision where claimant, with aggravated seizure disorder and impaired memory function equal to that of two-year-old, constituted danger to himself). In other cases, passive "on-call" attendant care was warranted where the compensable injuries prevented the claimant from performing virtually all functions of daily living. See, e.g., Dalton v. Orange Cnty. Sheriff, 503 So.2d 406 (Fla. 1st DCA 1987) (affirming need for "on-call" attendant care where claimant was unable to perform any functions for himself and required constant assistance); City of N. Miami v. Towers, 557 So.2d 112, 113 (Fla. 1st DCA 1990) (reversing limited award of attendant care where claimant was incontinent and required attendant care to perform nearly all normal chores of daily living); Drake, 557 So.2d at 116 (affirming award of "on-call" assistance where paraplegic claimant required both skilled and unskilled assistance for most aspects of living).
The cost of on-call attendant care can be substantial. Some Claimants require such care 24/7. In one of our workers' compensation cases we were able to secure $55,000 in annual compensation to a husband for providing on-call care to his wife disabled with multiple sclerosis.
********************************
Contact us at 305-758-4900 or by email to learn your legal rights.
Jeffrey P. Gale, P.A. is a South Florida based law firm committed to the judicial system and to representing and obtaining justice for individuals – the poor, the injured, the forgotten, the voiceless, the defenseless and the damned, and to protecting the rights of such people from corporate and government oppression. We do not represent government, corporations or large business interests.
While prompt resolution of your legal matter is our goal, our approach is fundamentally different. Our clients are "people" and not "cases" or "files." We take the time to build a relationship with our clients, realizing that only through meaningful interaction can we best serve their needs. In this manner, we have been able to best help those requiring legal representation.