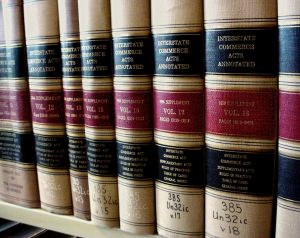 When a person dies from an accident in Florida, who, if anyone, can be compensated for the loss is prescribed by statute in Florida's Wrongful Death Act, Sections 768.16-768.26. The Act refers to those who are eligible as "survivors."
The survivors list can be inequitable. For example, under some circumstances parents and children are barred from recovering for the painful loss of a loved one caused by the negligence of a wrongdoer. (See this blog for the survivors list broken down into chart form: Outline of Compensation for "Survivors" Under Florida's Wrongful Death Act.)
Odd as it sounds, Florida wrongful death claims are not brought by statutory survivors. Rather, they are brought by Personal Representatives on behalf of survivors. WD actions are filed in the PR's name, and the PR chooses the lawyer to handle the case. (While individual survivors can hire separate counsel to protect their interests, it is the PR and the PR's chosen attorney who essentially control the course of the action.)
The PR can be a survivor. This may seem like an unworkable conflict, however, Florida laws and judges do an excellent job of policing cases to avoid problems. PRs have a serious fiduciary duty to apportion the proceeds of any recovery in a reasonable and equitable manner to each survivor. Section 733.602 Florida Statutes ; In re Estate of Wiggins, 729 So.2d 523 (Fla. 4th DCA 1999); Continental National Bank v. Brill, 636 So.2d 782 (Fla. 3rd DCA 1994); University Medical Center v. Ziegler, 625 So.2d 125 (Fla. 5th DCA 1993); Guadalupe v. Peterson, 779 So.2d 494 (Fla. 2nd DCA 2000); and Thompson v. Godson, 825 So.2d 941 (Fla. 1st DCA 2002) review denied 835 So.2d 266 (Fla. 2002). Failing to do so properly is messing with fire.

This is not to say that disputes never arise among survivors over the allocation of proceeds. Even under the best of circumstances, dealing with money can create conflict.
The PRs with whom we have dealt performed honestly and admirably. We do understand that greed and favoritism can inform the decisions of some people, so we are careful to prevent it from happening. We encourage survivors in our cases to freely contact us with any concerns.
*********************************************************
Contact us toll free at 866-785-GALE or by email (jgale@jeffgalelaw.com) for a free, confidential consultation to learn your legal rights.
Jeffrey P. Gale, P.A. is a South Florida based law firm committed to the judicial system and to representing and obtaining justice for individuals – the poor, the injured, the forgotten, the voiceless, the defenseless and the damned, and to protecting the rights of such people from corporate and government oppression. We do not represent government, corporations or large business interests.
While prompt resolution of your legal matter is our goal, our approach is fundamentally different. Our clients are "people" and not "cases" or "files." We take the time to build a relationship with our clients, realizing that only through meaningful interaction can we best serve their needs. In this manner, we have been able to best help those requiring legal representation.