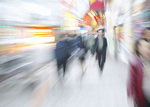 Florida's liability law and workers' compensation systems are cautious about awarding benefits for mental and nervous injuries. The underlying basis for the caution is that allowing recovery for injuries resulting from purely emotional distress would open the floodgates for fictitious or speculative claims. R.J. v. Humana of Florida, Inc., 652 So.2d 360 (Fla.1995).
What has come to be known as the "Impact Rule" requires that "before a plaintiff can recover damages for emotional distress caused by the negligence of another, the emotional distress suffered must flow from physical injuries the plaintiff sustained in an impact.'" See Southern Baptist Hosp. of Fla. v. Welker, 908 So.2d 317 (Fla.2005).
The rule is applied in common law personal injury cases and in workers' compensation cases.
Limited exceptions to the Impact Rule apply in both fields. The common law exceptions have been created by the Florida Supreme Court. See, e.g., Eastern Airlines, Inc. v. King, 557 So.2d 574 (Fla.1990) (recognizing the tort of intentional infliction of emotional distress absent impact); Champion v. Gray, 478 So.2d 17 (Fla.1985) (allowing recovery where plaintiff is in the "sensory perception" of physical injuries sustained by a close family member); Kush v. Lloyd, 616 So.2d 415 (Fla.1992) (finding rule inapplicable to actions for wrongful birth); Tanner v. Hartog, 696 So.2d 705 (Fla.1997) (impact rule does not preclude recovery of non-economic damages for parents of stillborn child); Gracey v. Eaker (impact rule inapplicable for breach of statutory duty of confidentiality to patient); Rowell v. Holt, 850 So.2d 474 (Fla.2003) (impact rule does not preclude recovery for psychological injury due to attorney's negligence).
In short, "[e]xceptions to the rule have been narrowly created and defined in a certain very narrow class of cases in which the foreseeability and gravity of the emotional injury involved, and lack of countervailing policy concerns, have surmounted the policy rationale undergirding application of the impact rule." Id. at 478.
Compare these close-call cases: R.J. v. Humana of Florida, Inc., 652 So.2d 360 (Fla. 1995) (impact rule applies to negligent HIV diagnosis without physical damage), Woodard v. Jupiter Christian School, Inc., 913 So.2d 1188 (Fla. 2005) (impact rule applies to outing student's homosexuality).
Since workers' compensation is a creature of statute — see Chapter 440 — it has been the role of the Florida Legislature to decide how mental and nervous injuries will be handled in workers' compensation cases. The general rule regarding these injuries is addressed in Florida Statute 440.093. The statute mirrors the Impact Rule.
The sole exceptions to the Impact Rule in workers' compensation cases are contained in sections 112.1815(2)(a)3 and (5) of the Florida Statutes. The exceptions apply exclusively to firefighters, paramedics, emergency medical technicians, and law enforcement officers, defined in subsection (1) as "first responders." All other injured workers are subject to 440.093.
Generally, workers injured on the job are eligible for medical and indemnity benefits. While 440.093 precludes both for a mental or nervous injury due to stress, fright, or excitement only, the exception in section 112.1815(2)(a)3 allows for medical benefits. The exception does not allow for indemnity benefits.
Interestingly, 112.1815(5) allows first responders to recover both medical and indemnity benefits for posttraumatic stress disorder (PTSD) if caused by particularized circumstances listed in the statute.
The Impact Rule may seem unfair. Some people legitimately experience mental and nervous issues from little to no physical trauma. However, the reasoning behind the rule is sound: the requirement of a physical impact gives courts a guarantee that an injury to a plaintiff is genuine. W. Page Keeton et al., Prosser and Keeton on the Law of Torts § 54, at 363 (5th ed. 1984).
*********************
Contact us at 305-758-4900 or by email to learn your legal rights.
Jeffrey P. Gale, P.A. is a South Florida based law firm committed to the judicial system and to representing and obtaining justice for individuals – the poor, the injured, the forgotten, the voiceless, the defenseless and the damned, and to protecting the rights of such people from corporate and government oppression. We do not represent government, corporations or large business interests.
While prompt resolution of your legal matter is our goal, our approach is fundamentally different. Our clients are "people" and not "cases" or "files." We take the time to build a relationship with our clients, realizing that only through meaningful interaction can we best serve their needs. In this manner, we have been able to best help those requiring legal representation.
DISCLAIMER: This information provided by Jeffrey P. Gale, P.A. is for informational purposes only and is intended to be used as a non-legal guide prior to consultation with an attorney familiar with your specific legal situation. It should not be considered legal advice or counseling. No such legal advice or counseling is either expressly or impliedly intended. This  information is not a substitute for the advice or counsel of an attorney. If you require legal advice, you should seek the services of an attorney.