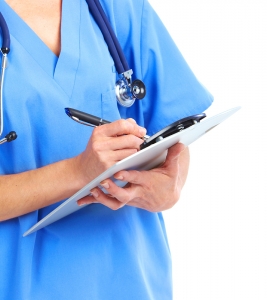 The resolution of disputes in Florida workers' compensation cases often boils down to medical opinions. On this matter, the deck is stacked against injured workers (a/k/a "claimants").
Section 440.13(2)(a), Florida Statutes lays out the obligations of employers and their insurance carriers, commonly referred to as "E/C," to furnish medical care to injured workers. Unless an E/C fails to furnish care timely, it controls who is authorized to provide care at every stage of the case. 440.13(2)(a),(c)&(f). In other words, E/C get to pick claimants' medical providers.
We typically see the same handful of medical providers selected by E/C in every case. The obvious reason why is because the providers make a steady and reliable income from workers' compensation cases and know better than to bite the hand that feeds them. Especially when a call can go either way, they are skilled at expressing opinions favorable to E/C. They're also adept at managing care so they make money, for example, with ongoing visits and physical therapy, while depriving claimants of the opportunity to recover lost wage payments. In this regard, "No functional limitations" is a favorite conclusion. See Section 21 of DWC-25. (This form is supposed to be completed by authorized doctors after every appointment.)
Making matters worse is that judges of workers' compensation claims ("JCC) are not allowed to consider the opinions of any medical providers other than those authorized by E/C, typically the hand-selected usual suspects, each party's IME, and an EMA doctor. Section 440.13(5)(e) provides as follows:
No medical opinion other than the opinion of a medical advisor appointed by the judge of compensation claims or the department, an independent medical examiner, or an authorized treating provider is admissible in proceedings before the judges of compensation claims.
An IME doctor is not a treater. He or she gets to examine the claimant one time and review medical records. See 440.13(1)(h)&(i) and (5). The EMA doctor is appointed by the Judge of Compensation Claims (JCC) to resolve differences of opinion among authorized and IME doctors. Section 440.13(9), Florida Statutes.