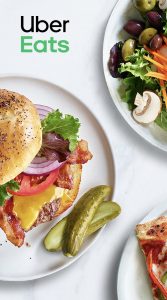 We represent a young man who was severely injured in a roadway accident while making a delivery for Uber Eats. He was struck by a phantom motor vehicle (i.e., unidentified vehicle) while riding his bicycle and left to die by the side of the road. He was discovered and transported to Ryder Trauma Center, where he underwent emergency surgery including a craniotomy. Part of his skull has been permanently replaced by a metal plate.
Uber Eats has denied him all benefits.
Uber claims that its Florida operators are independent contractors. Because true independent contractors are not employees, they are not entitled to Florida workers' compensation benefits (see 440.02(15)(d)). Workers' compensation would cover medical and indemnity (i.e., wages) benefits. Our young client, who was a senior in high school when this event happened, has received neither through Uber, a multi-billion dollar company. Nothing. Zero. Zilch.