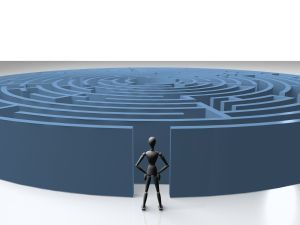 Accident victims can sometimes bring a legal claim seeking compensation for their losses. They may even have the option of electing a remedy between personal injury common law and workers' compensation statutory law. The choice can be consequential.
Personal injury claims are cases at common law. In Florida, recoverable damages in personal injury claims include medical expenses, lost wages, and pain and suffering. In suits at common law, the 7th Amendment to the U.S. Constitution guarantees the right of trial by jury.
Workplace injury cases in Florida against employers can be limited to the statutory remedies outlined in Chapter 440 of the Florida Statutes. Cases are tried before administrative law judges (known as Judges of Compensation Claims, or JCC) and, unlike in personal injury cases, compensation for pain and suffering cannot be awarded.
Election of Remedy is a legal concept concerning:
The liberty of choosing (or the act of choosing) one out of several means afforded by law for the redress of an injury, or one out of several available Forms of Action. An election of remedies arises when one having two coexistent but inconsistent remedies chooses to exercise one, in which she or he loses the right thereafter to exercise the other. The Doctrine provides that if two or more remedies exist that are repugnant and inconsistent with one another, a party will be bound if he or she has chosen one of them. The Free Dictionary. 
The doctrine "… is an application of the doctrine of estoppel and provides that the one electing should not later be permitted to avail himself of an inconsistent course." Williams v. Robineau, 124 Fla. 422, 168 So. 644, 646 (1936).
While there is plenty of case law on the subject, it is still not entirely clear what constitutes an election sufficient to lock in the choice. This uncertainty was acknowledged by the Florida Supreme Court in Jones v. Martin Electronics, Inc., 932 So.2d 1100 (Fla., 2006): "[I]n the context of workers' compensation, the point upon which a worker's action with regard to a compensation claim constitutes an election of the workers' compensation remedy to the exclusion of a civil action is not entirely clear." Jones @ 1105.