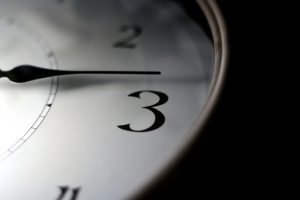 Our firm recently settled a hard fought workers' compensation case arising from a 1995 industrial accident. We received the initial call from the Claimant in March of this year (2018). He explained that he had not received medical care for his injuries, tibia and fibula fractures, since three months post surgery in 1995, but had for the past ten years been experiencing progressively worsening pain for which he now wished to be examined by a doctor. He claimed to be unaware of the Florida workers' compensation system's two year statute of limitations (SOL).
We accepted the case and proceeded to undertake discovery on four critical issues, the answers to which would decide whether or not the carrier would be estopped from relying on the statute of limitations defense.
Did the workers' compensation carrier send the claimant the section 440.185(4), Florida Statutes informational brochure which sets forth an explanation of his rights, benefits, and procedures for obtaining benefits and assistance under the Florida Workers' Compensation Law?
If not, did the claimant otherwise gain knowledge of these rights, say, for example, from a lawyer or even a friend?
Did the carrier obtain a date of MMI or a permanent impairment rating from the medical provider it authorized and pay the impairment benefits?
If not, was the claimant otherwise aware of his entitlement to impairment benefits?
In 1995, as today, carriers were instructed by section 440.185(4) to inform claimants of their rights under the workers' compensation law. While a failure to do this could toll the SOL — i.e., keep it from running — it is not an absolute. The workers' compensation judge (JCC) is charged with determining "whether the claimant lacked actual knowledge of his rights under the workers' compensation law, and, if so, whether the absence of such knowledge was the cause of the claimant's failure to obtain the requested care within the limitation period." Fontanills v. Hillsborough County School Board, 913 So.2d 28, 30 (Fla. 1st DCA 2005).