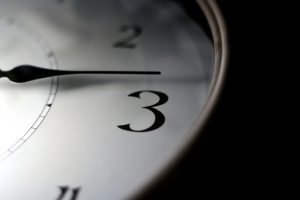 Our firm recently received a phone call from a highly distraught gentleman claiming that his Florida workers' compensation case was closed as a result of running afoul of the system's statute of limitations. After a lengthy question and answer session, I concluded that his only possible avenue of recourse was a malpractice case against his workers' compensation lawyer. This is not the answer he wanted to hear.
Florida's workers' compensation statute of limitations is codified in Florida Statute 440.19. Subsection (1) describes the SOL as being "within 2 years after the date on which the employee knew or should have known that the injury or death arose out of work performed in the course and scope of employment." Subsection (2) sets forth a mechanism for extending this period, worded as follows:
Payment of any indemnity benefit or the furnishing of remedial treatment, care, or attendance pursuant to either a notice of injury or a petition for benefits shall toll the limitations period set forth above for 1 year from the date of such payment.
The gentleman with whom I spoke had a serious accident in 2008 when falling through a glass window. He has undergone four surgeries and has a fifth scheduled to remove glass from his leg. (The fifth surgery is scheduled with a Medicare doctor.) He was recently told by his workers' compensation lawyer that his workers' compensation case is closed because none of the subsection (2) factors set forth above were met.
It became apparent from our discussion that the lawyer was correct. However, it also became apparent that the fault for this, at least in part, might lie with the lawyer. While insurance carriers can sometimes account for the inadvertent failure of a claimant to take actions necessary to keep within the SOL, which would give the claimant another chance, I saw none of that in this case. (See these blogs for examples of carrier responsibility: Jeffrey P. Gale, P.A. // Neglecting Duty Prevents Application of Workers' Compensation Statute of Limitations; Jeffrey P. Gale, P.A. // Navigating Florida's Tricky Workers' Compensation Statute of Limitations (SOL); Jeffrey P. Gale, P.A. // Florida Workers' Compensation Law — Estoppel as a Response to Trickery and Neglect.)