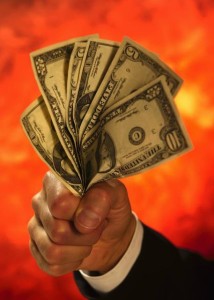 With a sizable portion of our law firm's practice engaged in the representation of injured workers, we often tangle with issues related to long term disability insurance. LTD is commonly offered by employers to their employees as a fringe benefit. The employer either pays the full premium, a portion thereof, or nothing at all. One advantage of a group plan (employer based) over an individual plan is that the premium is typically lower due to economies of scale. On the other hand, disputes under group plans are more difficult for insureds to prosecute as compared to individual plans, as the former fall under the less consumer friendly federal ERISA law while the latter are governed by more equitable state laws. Group or individual, benefiting from LTD insurance can prove illusory.
An LTD insurance policy is a contract. Its terms control the rights and duties of the parties to the contract. Most LTD policies provide that LTD benefits will be offset against disability payments received from other sources such as workers' compensation and Social Security Disability (SSD). For example: assume that the LTD policy provides for a $2,000 monthly payment for a qualifying disability. However, if the insured is receiving $500 per week from workers' compensation or a monthly payment from Social Security Disability (SSD), the $2,000 LTD payment will be reduced by the amount of those payments. Hence, a $500 weekly payment from WC will reduce the LTD carrier's obligation to zero. Not surprisingly, LTD does not rebate the premium to its insured under this circumstance.
LTD insurance carriers know that a large percentage of disabling injuries are work related. Because the qualifying requirements for workers' compensation disability benefits and LTD are always similar, injured workers are usually just as likely to qualify for workers' compensation benefits as they are for LTD benefits. LTD carriers also know that those who meet their qualifying standards can also be expected to qualify for SSD benefits. Only a tiny fraction of LTD policy consumers will not be eligible for one of the other benefits if not both.