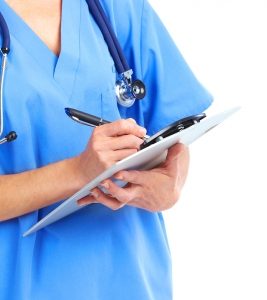 Following compensable work-related accidents, employers and their insurance carriers (commonly collectively referred to as "E/C"), are supposed to furnish injured workers with the medical care prescribed in Florida Statute section 440.13.(2)(a). The key language of the statute reads as follows:
Subject to the limitations specified elsewhere in this chapter, the employer shall furnish to the employee such medically necessary remedial treatment, care, and attendance for such period as the nature of the injury or the process of recovery may require….
Interestingly, this provision has been interpreted to include medical treatment for unrelated conditions if such treatment will aid or improve recovery of the work injury. The principle has been recognized since 1966.
In Jordan v. Fla. Industrial Commission, 183 So. 2d 529 (Fla. 1966), the Florida Supreme Court reversed the rulings of two lower tribunals which denied treatment of a pre-existing deformity, and compensation for healing time during and following same. The injured worker in the case had sustained a leg injury in a prior accident which healed at an abnormal angle shortening his leg by two and one-fourth inches, giving him a limp, curvature of the spine and abnormal stress on the leg muscles, tendons, etc. Four years later he suffered a job-connected accident resulting in a back injury. Medical testimony demonstrated that were it not for the abnormal stress on his back caused by the earlier deformity, claimant's back would have healed from the compensable injury in four to eight weeks, and that the only effective treatment for the compensable back injury was to correct the leg length discrepancy. The Judge of Compensation Claims declined to require that the employer provide treatment or appliances to correct the deformity. The Full Industrial Commission affirmed the JCC. (It should be noted that the Industrial Commission no longer exists to review workers' compensation trial judge rulings. That responsibility now lies with the First District Court of Appeal.) The Supreme Court  reversed both tribunals and ordered E/C to furnish the medical treatment.