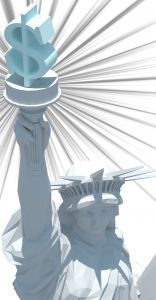 Lawyers know best!
Jeb's running for president of the United States. He has a strong chance of winning. The thought sends a chill down my spine.
People who care about the rights of families and individuals should be fearful of a Jeb Bush presidency.
For the next two years, millions of dollars will be spent trying to shape Bush's image in the minds of voters. Among the themes will be that he, like his brother George W. Bush was purported to be, is a compassionate conservative.
Conservative he may be, although ultra conservative is more like it. Compassionate? Not even close.
Jeb Bush served as the 43rd Governor of my state (Florida) from 1999 to 2007. For lawyers who represent individuals and families, they are known as the "hell years."
While political ads and speeches shape perceptions, a politician's true character is revealed in the laws he or she are responsible for creating. Laws are where the rubber meets the road.
By that measurement, Jeb Bush is a cold and callous human being. Proof of this lies in his handling of Florida's workers' compensation system and medical malpractice laws, where power and profits were placed over people.