Our firm was recently retained by the grieving mother of a young adult killed in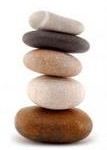 a motorcycle accident. Because her son was not married or the father of a child, she and the boy's father can bring a civil claim for mental pain and suffering and funeral expenses against any party whose negligent conduct caused the accident. See §768.21(4) & (5) Florida Statutes.
It is too early in the investigation for us to know what happened. Law enforcement has not filed a Florida Crash Report or homicide report and the investigating officers are not talking. We do not know the cause of the accident or whether others were involved.