Florida's motor vehicle insurance laws can be confusing, even to lawyers and  judges. It is little wonder, then, that lay people often face unfortunate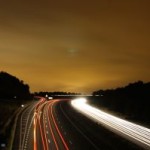 predicaments because of uninformed insurance decisions. One of the most common predicaments is the suspension of driving privileges and vehicle registrations following a motor vehicle crash.
Vehicle insurance is a significant expense for most people. Every different type of coverage comes at the cost of a premium payment. Only two types of coverage are mandatory in Florida to register a motor vehicle: PIP and property damage liability. Because of cost concerns and a lack of knowledge, many Florida vehicle owners limit themselves to the basic package.