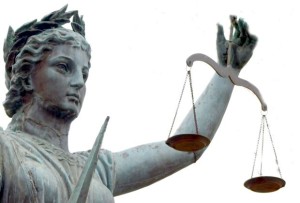 On April 28, 2016, the Florida Supreme Court announced its decision in Marvin Castellanos v. Next Door Company, et al. The case involved a challenge to the constitutionality of Florida Statute 440.34, the law that prescribes the payment of fees to attorneys who represent injured workers.
In 2009, Marvin Castellanos, then forty-six years old, suffered an injury during the course of his employment as a press break operator for Next Door Company. When the employer, and Amerisure, as Next Door's insurance carrier (collectively, the "E/C"), failed to authorize its own doctor's recommendations,  Castellanos subsequently filed a petition for benefits, seeking a compensability determination for temporary total or partial disability benefits, along with costs and attorney's fees. The E/C raised twelve defenses, including 440.09(4) (intentional acts) and 440.105(4)(b)9. (fraud), Florida Statutes (2009), ultimately asserting that Castellanos was responsible for his own injuries.
A final hearing was then held before the JCC, in which numerous depositions, exhibits, and live testimony were submitted for consideration. The Judge of Compensation Claims ("JCC") ruled in favor of Castellanos, determining, therefore, that he was entitled to recover attorney's fees and costs from the E/C.
Based on the JCC's finding of compensability, Castellanos filed a motion for attorney's fees, seeking an hourly fee of $350 for the services of his attorney. However, constrained by Section 440.34, the JCC awarded a statutory fee of $1.53 per hour.