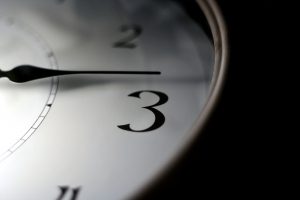 Every type of legal matter has a time bar to when legal proceedings can be maintained to address a dispute. The time bar is known as the statute of limitations. The Florida workers' compensation statute of limitations is contained in section 440.19, Florida Statutes.
Especially in the area of workers' compensation, the courts have formulated ways of overcoming the SOL defense. One avenue is by demonstrating — it is the claimant's burden — that the employer/carrier (E/C) have neglected or shirked their responsibilities and obligations to notify claimant[s] of possible benefits under the Workers' Compensation Act. Gauthier v. Florida International University, 38 So.3d 221 (Fla. 1st DCA 2010). The result of making the proper proof is that the E/C will be estopped from relying on a statute of limitations defense.
In Gauthier, the claimant sustained a serious eye injury. Despite its knowledge of claimant's severe ocular injury, E/C never pursued a date of maximum medical improvement (MMI) — section 440.02(10), Florida Statutes — or a permanent impairment rating (PIR) — 440.02(22) — thus avoiding the payment of permanent impairment benefits — 440.15(3) — which, if paid, would have tolled the statute of limitations.