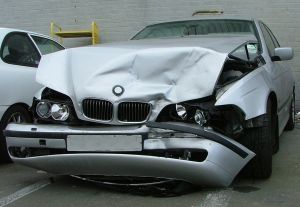 Fault is an essential element of proof in every Florida personal injury negligence case, including motor vehicle accident cases. To recover for losses (economic and property) and personal injuries, the complaining party must prove that his/her damages were caused by another party's negligence.
Although evidence of who was ticketed by the investigating law enforcement officer may have bearing in pre-trial settlement discussions, the evidence is inadmissible in civil court. Moreover, for traffic infractions that require a court appearance, per Florida Statute 318.19, no contest or not guilty pleas followed by an adjudication of guilt, prevent admissibility of the adjudication in the civil trial. Finally, for some minor infractions, a guilty plea, per Florida Statute 316.650(9) cannot be used as evidence in the civil case.
In some instances a traffic court guilty plea can can be admissible in civil court to prove fault. When a traffic defendant pleads guilty to (1) Any infraction which results in a crash that causes the death of another; and (2) Any infraction which results in a crash that causes "serious bodily injury" of another as defined in s. 316.1933(1), the pleas are admissible in a civil trial. See Mackey v. Reserve Ins. Co., 349 So.2d 830 (Fla. 1st DCA 1977) (A guilty plea to one of the traffic offenses enumerated in F.S. 318.19 is admissible in civil court.)

Consider also: Under Florida law, a defendant who is adjudicated guilty pursuant to a plea of nolo contendre is collaterally estopped from seeking affirmative relief or defending a civil claim that is based on the same conduct that gave rise to the prior prosecution. See Starr Tyme, Inc. v. Cohen, 659 so.2d 1064 (Fla. 1995). This standard is based on Florida Statute 772.14, which is Florida's civil remedies for criminal penalties estoppel statute. The statute reads as follows:
A final judgment or decree rendered in favor of the state in any criminal proceeding concerning the conduct of the defendant which forms the basis for a civil cause of action under this chapter, or in any criminal proceeding under chapter 895, shall estop the defendant in any action brought pursuant to this chapter as to all matters as to which such judgment or decree would be an estoppel as if the plaintiff had been a party in the criminal action.
************************************************
Contact us toll free at 866-785-GALE or by email to learn your legal rights.
Jeffrey P. Gale, P.A. is a South Florida based law firm committed to the judicial system and to representing and obtaining justice for individuals – the poor, the injured, the forgotten, the voiceless, the defenseless and the damned, and to protecting the rights of such people from corporate and government oppression. We do not represent government, corporations or large business interests.
While prompt resolution of your legal matter is our goal, our approach is fundamentally different. Our clients are "people" and not "cases" or "files." We take the time to build a relationship with our clients, realizing that only through meaningful interaction can we best serve their needs. In this manner, we have been able to best help those requiring legal representation.