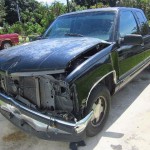 Following a car crash, Florida car insurance companies are required to pay 80% of their own insureds' medical expenses and 60% of their lost wages until coverage is exhausted at a combined $10,000. The requirement applies regardless of who caused the accident.
In 1972, the Florida Legislature crafted a law, known as the "Florida Motor Vehicle No-Fault Law," for application in motor vehicle accident cases. Every owner or registrant of a Florida motor vehicle — there are exceptions — became obligated to maintain Personal Injury Protection (PIP), an insurance coverage designed to pay medical expenses and reimburse lost wages up to $10,000 (less deductibles) without regard to fault. The purpose of the law was to provide important benefits quickly without having to fight over fault — similar to workers' compensation. PIP remains the law in Florida.
Other types of motor vehicle insurance cover medical expenses and lost wages. They are  bodily injury (BI) and uninsured/underinsured (UM/UIM). (Med Pay also covers medical expenses.) BI and UM/UIM are fault-based, meaning the claimant must establish fault against someone else to receive the benefit.
§627.736(3) of the PIP law provides that an insured "shall have no right to recover any damages for which personal injury protection benefits are paid or payable." This provision means that a PIP insured cannot recover from BI or UM/UIM medical expenses or lost wages that have been paid or are payable under the PIP insurance contract.
The effect of the provision is the reduction of payments due under BI and UM/UIM, albeit not as much as carriers would like. In Rollins v. Pizzarrelli, 762 So.2d 294 (Fla. 2009), the involved insurance carrier posited that "payable" includes amounts still available under the PIP policy for medical expenses not yet incurred. The Florida Supreme Court said no. It defined the term "payable" to mean PIP benefits currently owed by the carrier as a result of expenses already incurred by the insured, not those that might be incurred. This is settled law.
Not surprisingly, grey areas exist. One of those areas involves incurred charges that have been denied by the PIP carrier. Are they "payable"?
The PIP statute and PIP insurance policies give insurers opportunities to deny benefits. Denials based on information purportedly gained in examinations under oath (EUO) — §627.736(6)(g) — and independent medical examinations (IME) — §627.736(7) — or the failure of the insured to attend either, are commonplace examples. The circuit and county courts around the state have become battlegrounds for PIP suits over issues created by these denials.
So, are incurred but denied medical expenses "payable"? The law says No. Insurers like to argue otherwise. They're confused.
§627.733 Florida Statutes requires every owner or registrant of a motor vehicle, other than a motor vehicle used as a school bus, limousine, or taxicab, required to be registered and licensed in this state to maintain PIP continuously throughout the registration or licensing period. There are five District Courts of Appeal in Florida — 1st, 2nd, 3rd, 4th & 5th — located respectively in Tallahassee, Lakeland, Miami, West Palm Beach and Daytona Beach. Owners and registrants residing in the 3rd and 4th who fail to maintain PIP and sustain a permanent injury, will be deemed to be self-insured to the extent of 80% of their own medical expenses, resulting in a set-off for PIP benefits that might otherwise have been available. The 2nd and 5th, regardless of permanency, do not deem the owner or registrant to be self-insured. (Interestingly, in the 5th, if there is PIP, an off-set will be allowed for benefits paid and payable, and if the insured is found to have not sustained a permanent injury, an off-set will also be allowed on the deductible.) Neither the 1st nor the Florida Supreme Court have expressed views on the subject.
BI and UM/UIM adjusters equate the denial of benefits situation with the theory behind the failure-to-maintain cases. According to Rollins v. Pizzarrelli, 762 So.2d 294 (Fla. 2009), this is a mistaken application of the law. Just as a charge not incurred is not payable, a charge denied is not payable. This conclusion is further supported by Florida Standard Jury Instruction 501.8c and the Notes on Use thereto. In pertinent part, the note reads:
It appears that "payable" personal injury protection benefits do not include benefits for incurred expenses that have been submitted to, but contested by, the PIP insurer at the time of trial, or in situations where the PIP insurer is insolvent at the time of trial. Compare Rollins, 761 So.2d at 299–300.
We have a case in the office now where, before we got the case, our client had failed to attend three EUOs scheduled by the PIP carrier. Accordingly, the PIP carried refused to pay his medical expenses. In response to our settlement proposal, the BI adjuster explained that her carrier would not pay any of the denied medical expenses because they are PIP "payable." She's wrong. This just happened and we haven't had a chance to respond, but we may have to file suit to get the issue resolved.
This blog touches on a few aspects of the interplay between PIP law and personal injury cases. There are other issues not addressed here, some of which are discussed in the cases cited herein.
************************************************
Contact us toll free at 866-785-GALE or by email to learn your legal rights.
Jeffrey P. Gale, P.A. is a South Florida based law firm committed to the judicial system and to representing and obtaining justice for individuals – the poor, the injured, the forgotten, the voiceless, the defenseless and the damned, and to protecting the rights of such people from corporate and government oppression. We do not represent government, corporations or large business interests.
While prompt resolution of your legal matter is our goal, our approach is fundamentally different. Our clients are "people" and not "cases" or "files." We take the time to build a relationship with our clients, realizing that only through meaningful interaction can we best serve their needs. In this manner, we have been able to best help those requiring legal representation.