Our firm was recently retained by the grieving mother of a young adult killed in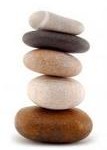 a motorcycle accident. Because her son was not married or the father of a child, she and the boy's father can bring a civil claim for mental pain and suffering and funeral expenses against any party whose negligent conduct caused the accident. See §768.21(4) & (5) Florida Statutes.
It is too early in the investigation for us to know what happened. Law enforcement has not filed a Florida Crash Report or homicide report and the investigating officers are not talking. We do not know the cause of the accident or whether others were involved.
We will eventually learn the facts. In the meantime, we are preparing for the  many potentialities. If the decedent was the sole cause of the crash, the parents' only remedy is to seek reimbursement for some of the funeral expenses from PIP insurance. See §627.736(1) Florida Statutes. They cannot claim compensation for mental pain and suffering. If, however, it is determined that another party, such as the driver of a car, caused the crash, other considerations must be taken into account.
While no value can really be put on the loss of a loved one, our system of civil justice requires just such a determination. Economic considerations aside, juries often award millions of dollars in compensation to surviving parents in similar circumstances. The reasoning is two-fold: to afford survivors with some comfort and support and encourage people and companies to act with the utmost regard for the safety and welfare of others.
Florida is one of only a handful of states that does not require the owner or registrant of a motor vehicle to maintain bodily injury insurance. Unfortunately, even those who choose to maintain the coverage, at the cost of an additional premium, typically do so at a level well below adequate to compensate for a wrongful death. While a policy's bodily injury limits can be as high as selected by the insured, the standard level is $10,000 per individual/$20,000 per accident. Rarely do individuals choose bodily injury coverage limits in the millions. By comparison, companies, especially those with significant assets, often choose much higher coverage limits for their vehicles and drivers, sometimes in the millions.
Florida vehicle owners do not have to rely on other vehicle owners or operators to maintain adequate coverage limits. Uninsured/Underinsured Motorist (UM/UIM) insurance can be purchased to cover the same losses otherwise covered by BI insurance.
Like BI, UM/UIM is not mandatory in Florida. It comes at the cost of an additional premium beyond the basic policy coverage (PIP and Property Damage – Liability). It is for this reason that most people do not carry UM/UIM.
There are two types of UM/UIM: stacked and non-stacked. The common understanding of the function of stacked is to aggregate the UM/UIM limits on all vehicles owned by the insured to increase the amount of coverage available for a single crash. While this is true, stacked also extends UM/UIM coverage to all other owned vehicles without UM/UIM coverage, including motorcycles.
In our experience, most people do not maintain PIP or UM/UIM on their motorcycles. Neither is mandatory on motorcycles — here's the PIP exemption statute. Considering that most people do not maintain BI or BI with significant limits, failing to have PIP or UM/UIM is a dangerous proposition. UM/UIM can be invaluable. In addition to compensating for pain and suffering, it covers lost wages, loss of earning capacity, and medical expenses.
************************************************
Contact us toll free at 866-785-GALE or by email to learn your legal rights.
Jeffrey P. Gale, P.A. is a South Florida based law firm committed to the judicial system and to representing and obtaining justice for individuals – the poor, the injured, the forgotten, the voiceless, the defenseless and the damned, and to protecting the rights of such people from corporate and government oppression. We do not represent government, corporations or large business interests.
While prompt resolution of your legal matter is our goal, our approach is fundamentally different. Our clients are "people" and not "cases" or "files." We take the time to build a relationship with our clients, realizing that only through meaningful interaction can we best serve their needs. In this manner, we have been able to best help those requiring legal representation.