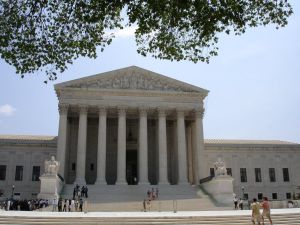 Not infrequently, Medicaid will step up and cover the medical expenses of persons severely injured in accidents before other sources do so. This is commendable. However, where the Medicaid recipient is subsequently compensated by a third party for damages sustained in the accident, Florida Statute 409.910 says that Medicaid must be reimbursed from the proceeds.
How the statutory formula is applied has been the subject of appeals both in Florida and in other states (other states have similar statutory provisions). The many opinions have created some confusion. This blog attempts to clarify the law in Florida.
First, a basic understanding of the Medicaid system is in order. A good explanation comes by way of EMA ex rel. Plyler v. Cansler, 674 F. 3d 290 – Court of Appeals, 4th Circuit 2012.

The Medicaid program, launched in 1965 with the enactment of Title XIX of the Social Security Act, as added, 79 Stat. 343, 42 U.S.C. §§ 1396-1396v, is a cooperative program by which the federal government pays a percentage of the costs a state incurs for medical care for individuals who cannot afford to pay their own medical costs. [Arkansas Dept. of Health and Human Servs.] v. Ahlborn, 547 U.S. at 275, 126 S.Ct. 1752. Although states are not required to provide Medicaid assistance, all 50 states currently do. Id. In exchange for receiving federal financial support for state-run Medicaid programs, states must comply with federal Medicaid laws, including statutory third-party liability requirements, 42 U.S.C. §§ 1396a(a)(25)(A), (B), (H); 1396k, and anti-lien provisions, id. §§ 1396a(a)(18), 1396p.

States providing Medicaid assistance must comply with several provisions concerning third-party liability. For instance, states are required to "take all reasonable measures to ascertain the legal liability of third parties … to pay for care and services available under the [State's Medicaid] plan." 42 U.S.C. § 1396a(a)(25)(A). In addition to this identification requirement, the state agency administering the Medicaid program … must seek reimbursement for medical assistance to the extent of such legal liability. Id. § 1396a(a)(25)(B). In order to secure its reimbursement from liable third parties, the state must,