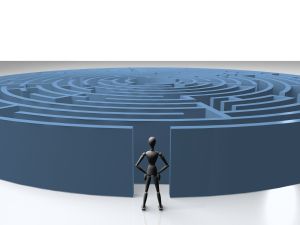 Our previous blog addressed the procedure for satisfying Medicaid's lien from money received in Florida personal injury cases from liable third parties.The present blog will focus on satisfying Medicare's lien from third party proceeds. The leading case on the issue is Hadden v. United States, 661 F.3d 298 (6th Cir. 2011).

Medicare and Medicaid are federal programs that provide medical insurance to various classes of individuals. Medicare is for qualified elderly and disabled persons, see 42 U.S.C., §§1395 et.seq., Medicaid is for individuals who cannot afford to pay their own medical costs. See 42 U.S.C. §§1396 et seq. Both programs aim to make themselves only secondary payers as to medical expenses for which some other entity (e.g., a tortfeasor) bears responsibility. Medicare — 42 U.S.C. § 1395y(b)(2), Medicaid — 42 U.S.C. §§ 1396a(a)(25)(A), (B), (H). Hence, the need for personal injury lawyers to know each programs' lien laws.
In Hadden, Medicare paid more than $80,000 for medical care on behalf of Hadden for injuries he sustained in an accident. Hadden subsequently settled a personal injury claim with a tortfeasor for $125,000. After subtracting a portion of the attorneys' fees that Hadden himself had paid to obtain the settlement, see 42 C.F.R. § 411.37, Medicare determined that Hadden owed it $62,338.07. Hadden argued that the case settled for 10% of its actual value, therefore, Medicare's recovery should be limited to a proportional 10% of its outlay, or slightly more than $8,000. The 6th Circuit disagreed.
42 U.S.C. §1395y(b)(2)(B)(ii) provides:
A primary plan, and an entity that receives payment from a primary plan, shall reimburse the appropriate Trust Fund for any payment made by the Secretary under this subchapter with respect to an item or service if it is demonstrated that such primary plan has or had a responsibility to make payment with respect to such item or service. A primary plan's responsibility for such payment may be demonstrated by a judgment, a payment conditioned upon the recipient's compromise, waiver, or release (whether or not there is a determination or admission of liability) of payment for items or services included in a claim against the primary plan or the primary plan's insured, or by other means.
The Court interpreted the word "responsibility" to mean the amount the recipient claimed was due from the tortfeasor, rather than a compromised amount he or she receives from the tortfeasor. In other words, the beneficiary's obligation to reimburse Medicare is "defined by the scope of his own claim against the third party." In the Court's view, "a beneficiary cannot tell a third party that it is responsible for all of his medical expenses, on the one hand, and later tell Medicare that the same party was responsible for only 10% of them, on the other."

Hadden involved an undifferentiated compromise settlement, meaning the parties did not indicate the amounts paid for each part that made up the whole settlement. By indicating that the statute "defines several ways in which a primary plan's '"responsibility"' can be demonstrated," the decision suggests that Medicare may be willing to compromise its lien in some instances. Could one of those scenarios be where the settling parties allocate the damage elements? Unlikely. What about a verdict where the jury, in the verdict form, shows the amounts allocated to each measure of damages? Probably so. The only other time Medicare might accept less than its full payout (less procurement costs, of course) is where the beneficiary has, from the outset, made a claim on the third party for a lesser amount. Even then, Medicare may dig below the surface to look for deception.
In Florida, at least, there appears to be more flexibility in dealing with Medicaid liens than there is with Medicare liens. There is a split among jurisdictions on how to deal with Medicaid liens, and the Supreme Court of the United States, in dicta in Arkansas Dept. of Health and Human Servs. v. Ahlborn, 547 U.S. 268, favors a flexible approach. Not so with regard to Medicare liens. The law, as contained in Hadden, is rigid and undisputed.
The best advice is to contact a lawyer to discuss these consequential issues.
************************************************
Contact us toll free at 866-785-GALE or by email (jgale@jeffgalelaw.com) for a free, confidential consultation to learn your legal rights.
Jeffrey P. Gale, P.A. is a South Florida based law firm committed to the judicial system and to representing and obtaining justice for individuals – the poor, the injured, the forgotten, the voiceless, the defenseless and the damned, and to protecting the rights of such people from corporate and government oppression. We do not represent government, corporations or large business interests.
While prompt resolution of your legal matter is our goal, our approach is fundamentally different. Our clients are "people" and not "cases" or "files." We take the time to build a relationship with our clients, realizing that only through meaningful interaction can we best serve their needs. In this manner, we have been able to best help those requiring legal representation.