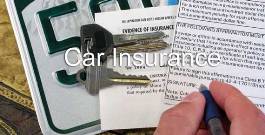 One thing is certain, "full coverage" is not what most people think it is.
The only types of insurance coverage required by law of every owner of a motor vehicle registered in Florida are Personal Injury Protection ("PIP") and Property Damage – Liability. Period.
There are numerous other types of coverages available under a standard Florida motor vehicle insurance policy, but none of them are mandatory like PIP and PD – Liability. Each of the coverages cost extra money, meaning that an additional premium will be charged for each. Consequently, many people forego the non-mandatory coverages.
PIP (Florida Statute 627.736) covers a combination of 80% of allowable medical charges and 60% of lost wages up to the standard policy limit of $10,000 subject to deductibles (usually $500, $1000, and $2,000), while Property Damage Liability covers vehicle damage caused by the at-fault insured. (The minimum mandatory PD – Liability policy limit is $10,000.) Neither PIP nor PD – Liability provides compensation to anyone for pain and suffering.
Only Bodily Injury – Liability ("BI") and Uninsured/Underinsured Motorist ("UM/UIM") (Florida Statute 627.727) compensate for pain and suffering. Neither coverage is mandatory. (Many other states make BI mandatory. For years, consumer advocates have tried to make BI mandatory in Florida, but the insurance industry has fought off the efforts. The members of our law firm believe that if any coverage should be mandatory, it should be BI.)

Bodily Injury insurance benefits come from the at-fault party's policy. The coverage compensates individuals injured by the insured's negligence for pain and suffering (a/k/a non-economic damages), past and future lost wages and medical benefits. BI does not compensate the policyholder.
Uninsured/Underinsured Motorist (UM/UIM) covers the same types of losses insured by BI. However, while BI pays for losses caused by the insured, UM/UIM will cover losses sustained by the insured.
UM/UIM comes into play when the at-fault party does not have BI coverage or the BI coverage limits are not adequate to meet the losses sustained by the UM/UIM insured.
Whereas BI coverage is not mandatory and the typical policy limit, when the coverage is maintained, is $10,000, UM/UIM insurance plays an important role in seeing that people are fully compensated for their losses. Unfortunately, only a small fraction of the population maintains UM/UIM coverage. Our office has been involved in a countless number of cases where it was needed but not available.
*************************************************
Contact us toll-free at 866-785-GALE or by email to learn your rights.
Jeffrey P. Gale, P.A. is a South Florida based law firm committed to the judicial system and to representing and obtaining justice for individuals – the poor, the injured, the forgotten, the voiceless, the defenseless and the damned, and to protecting the rights of such people from corporate and government oppression. We do not represent government, corporations or large business interests.