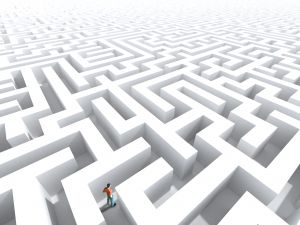 Florida's motor vehicle insurance laws can be hard to comprehend.
A case in point: Personal Injury Protection (PIP) and Property Damage – Liability are the only required coverages for an owner to lawfully operate a vehicle on Florida's streets and highways. (PIP pays 80% of medical bills and 60% of lost wages for the insured up to $10,000, while Property Damage – Liability pays to repair or replace the other owner's motor vehicle.) With these coverages, the owner is able to register a vehicle and purchase a license plate.
Surprisingly, however, in the event of a motor vehicle accident involving injury or death, having the minimum mandatory coverages will not prevent the at-fault party from having her drivers license and all vehicle registrations suspended. Sections 316.066(3)(a)1 and 324.051(2)(a) Florida Statutes.
The only type of coverage that will prevent these suspensions is Bodily Injury liability (a/k/a BI). Section 324.021 (7) Florida Statutes.

Adding Bodily Injury coverage from the basic PIP and PD – Liability costs extra, an additional premium. However, considering the alternative of losing driving privilegs, it can be viewed as a good investment. Not only is it a good investment, but it is part of being a responsible citizen.
BI insurance pays for injuries caused by negligence. It is the equivalent of PD – Liability, but for personal injuries instead of vehicle damage. It means that the at-fault party has some insurance to pay for personal injuries and wages losses of others. (BI coverage can be purchased in limits as low as $10,000 per person/$20,000 per accident, which does not always cover all damages.) Surprisingly, it is not mandatory.
We believe that PD – Liability and BI should be the only mandatory coverages in Florida. Whether or not to have PIP, which is a no-fault form of medical insurance, should be a matter of personal choice, with the only proviso being that taxpayers should be not required to cover the medical expenses of those individuals who choice not to carry PIP.
Driving is a privilege, not a right.
************************************************
Contact us toll free at 866-785-GALE or by email to learn your legal rights.
Jeffrey P. Gale, P.A. is a South Florida based law firm committed to the judicial system and to representing and obtaining justice for individuals – the poor, the injured, the forgotten, the voiceless, the defenseless and the damned, and to protecting the rights of such people from corporate and government oppression. We do not represent government, corporations or large business interests.