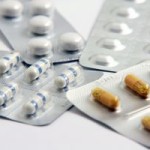 A pharmacy owes a customer a duty of reasonable care. Reasonable care is the degree of care that an ordinarily prudent pharmacist would exercise under the same or similar circumstances. Marjorie A. Shields, Annotation, Exemplary or Punitive Damages for Pharmacist's Wrongful Conduct in Preparing or Dispensing Medical Prescription—Cases Not Under Consumer Product Safety Act, 109 A.L.R.5th 397, § 2 (2003); see Pittman v. Upjohn Co., 890 S.W.2d 425, 434 (Tenn. 1994) (stating pharmacists have duty to exercise standard of care required of pharmacy profession in same or similar communities); Schaerrer v. Stewart's Plaza Pharmacy, Inc., 79 P.3d 922, 933 (Utah 2003) (reiterating that pharmacist has generally recognized duty to possess and exercise reasonable degree of skill, care, and knowledge that would be exercised by reasonably prudent pharmacist in same situation).
The standard was recently put to the test in Oleckna v. Daytona Discount Pharmacy, So.3d , 40 FLW D370 (Fla. 5th DCA 2-6-2015).
In Oleckna, a man being treated for "stress syndrome" died from an overdose of prescribed medication filled by Daytona Discount Pharmacy. The decedent's estate brought a negligence claim against the pharmacy. Among other things, it alleged that the pharmacy owed the decedent a duty to (1) use due and proper care in filling and dispensing all prescriptions; (2) exercise the level of care and skill recognized by reasonably prudent and similar pharmacy professionals; (3) not dispense or fill prescriptions that were unreasonable on their face or in light of the circumstances; (4) warn, under the circumstances; and (5) not subject the decedent to an unreasonable risk of harm from its foreseeable conduct.
The trial court dismissed the claim with prejudice (meaning that the Complaint could not be amended to make additional allegations against the pharmacy to change the outcome). The court reasoned that the pharmacy did not owe the decedent any of the alleged duties. In negligence cases, no duty means no case.
Florida's 5th District Court of Appeal reversed the trial court. The DCA made the following points:
"[A] pharmacist's duty to use due and proper care in filling a prescription extends beyond simply following the prescribing physician's directions."
 "We refuse to interpret a pharmacist's duty to use '"due and proper care in filling the prescription"' as being satisfied by '"robotic compliance"' with the instructions of the prescribing physician."
The holding does not impose strict liability on pharmacies/pharmacists. See, McLeod v. W.S. Merrell, Co., 174 So. 2d 736 (Fla. 1965). Rather, it establishes a duty to exercise reasonable professional judgment. The court decided that, if true, the factual allegations of the pharmacy filling, without question, numerous prescriptions that were so close together should have put the pharmacy on notice that the decedent was getting too many pills within too short a period.
************************************************
Contact us toll free at 866-785-GALE or by email to learn your legal rights.
Jeffrey P. Gale, P.A. is a South Florida based law firm committed to the judicial system and to representing and obtaining justice for individuals – the poor, the injured, the forgotten, the voiceless, the defenseless and the damned, and to protecting the rights of such people from corporate and government oppression. We do not represent government, corporations or large business interests.
While prompt resolution of your legal matter is our goal, our approach is fundamentally different. Our clients are "people" and not "cases" or "files." We take the time to build a relationship with our clients, realizing that only through meaningful interaction can we best serve their needs. In this manner, we have been able to best help those requiring legal representation.