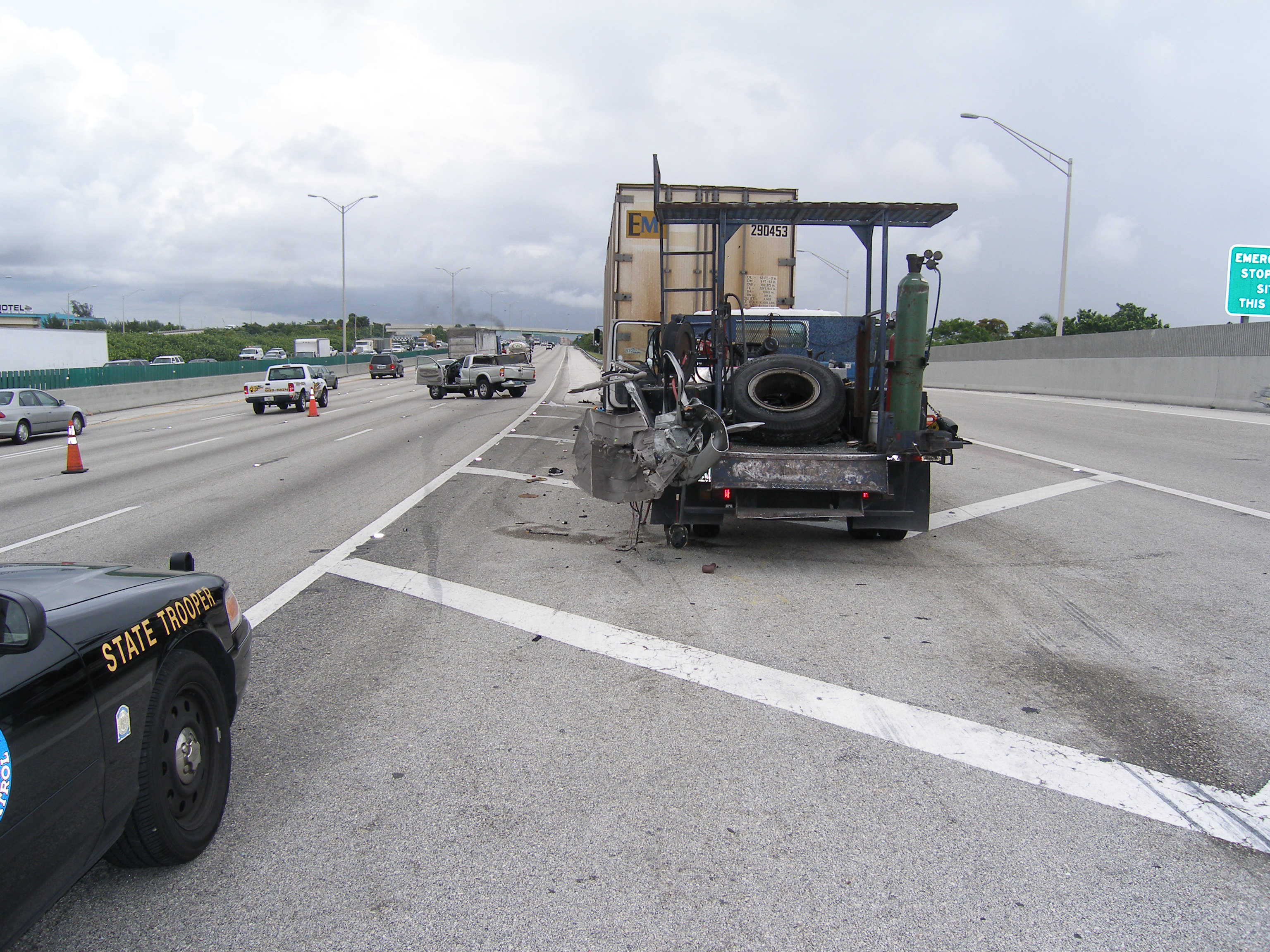 Under common law, principals are generally not liable for the negligent acts of independent contractors. Interstate shipping companies took advantage of this standard to avoid liability for accidents caused by the owners of rigs who contracted to transport their goods. The practice allowed carriers to keep from having to purchase liability insurance. Given the volume of interstate traffic and the risk of catastrophic injury resulting from big rig crashes, the premium savings were tremendous.

The law fostered abuse. Carriers failed to vet drivers and their rigs for competence and safety. It took a while, but Congress finally put an end to the scheme. 49 C.F.R. Sec. 390.5 absolutely eliminated the distinction between "independent contractors" and "employees" so that any attempt by a carrier to label a driver an independent contractor is an exercise in futility. Drivers, including independent contractors, are now deemed "statutory employees" of interstate motor carriers. As such, the motor carrier is vicariously liable for the driver's negligence.
Through a convoluted set of circumstances, this sensible regulation almost prevented us from representing a catastrophically injured driver.
Our client owned a tractor. He entered into an "Independent Contractor" agreement with a major interstate carrier to pull trailers. When a trailer tire blew during a trip, he quickly stopped his rig in the section of a busy highway separating exit lanes from thru lanes to await roadside assistance. (See the photo.) The highway speed limit was 70 mph. The carrier summoned the services of a roadside assistance company. Upon arriving at the scene, the driver parked the assistance vehicle directly behind the tractor/trailer. The vehicle was a rundown older model flat bed utility truck equipped with spare tires and tools for repairing and replacing big rig tires.
We learned through our involvement in another case (read, Random Thoughts From A Civil Jury Trial (Or What Every U.S. Citizen Should Experience)), that disabled vehicles, whether stopped on the highway or off to the side of the road, are at great risk of being struck by approaching vehicles. Expectation, perception, and reaction time are key elements in most of these crashes. The best way to avoid these accidents is to give adequate warnings, and one of the best warning devices is the overhead mounted flashing hazard board. We've all seen them.
The roadside assistance vehicle in our case was not equipped with a hazard board. Within minutes of its arrival it was struck in the rear by another vehicle traveling 70 mph, which then caromed into our client who was standing near the side of the trailer. He barely survived. His medical bills exceed $400,000.
Our research showed that hazard boards are standard equipment throughout the country for highway assistance and rescue vehicles, including those associated with the Florida Department of Transportation's Road Rangers program. This information is evidence of negligence against the roadside assistance company.
We learned that the company has $2,000,000 in liability insurance coverage. However, we learned something else which stopped us in our tracks … momentarily.
Every insurance policy contains coverage exceptions, and every Florida motor vehicle liability policy of the type in our case excepts insureds' employees from being eligible for liability coverage under the policy. While the roadside assistance company is the named insured under the policy, the policy's declarations page includes an attachment listing numerous entities as additional insureds. To our surprise, included in the long list of additional insureds are sister companies of the carrier with whom our client has the independent contractor agreement. On first reading, we thought the carrier was one of the additional insureds. (For example, the name of the company with whom our client contracted is an "Inc." One of the sister companies bears the same name but is an L.L.C. We verified with the Florida Division of Corporations that they are two different companies.)
Even when we thought the carrier was a listed insured, we were not concerned with the exception because we believed our client was an independent contractor rather than an insured. Under Florida law and common law, he would be. However, as we researched further we discovered 49 C.F.R. Sec. 390.5 . It could have been checkmate.
************************************************
Contact us toll free at 866-785-GALE or by email to learn your legal rights.
Jeffrey P. Gale, P.A. is a South Florida based law firm committed to the judicial system and to representing and obtaining justice for individuals – the poor, the injured, the forgotten, the voiceless, the defenseless and the damned, and to protecting the rights of such people from corporate and government oppression. We do not represent government, corporations or large business interests.
While prompt resolution of your legal matter is our goal, our approach is fundamentally different. Our clients are "people" and not "cases" or "files." We take the time to build a relationship with our clients, realizing that only through meaningful interaction can we best serve their needs. In this manner, we have been able to best help those requiring legal representation.