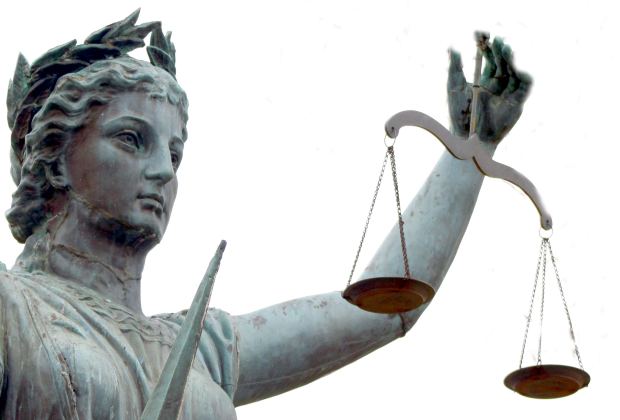 Personal injury plaintiffs bear the burden of proving the defendant was negligent. See Florida Standard Jury Instruction 415.11 – Civil Cases. Negligence is determined by measuring the defendant's conduct against the behavior of a "reasonable person" under similar circumstances. In Florida, the burden requires proof by the greater weight of the evidence. Standard Jury Instruction 401.3 – Civil Cases.
The reasonable person standard, also known as the standard of care, can be established by statutes, ordinances, codes, rules, industry standards, and a company's own policies & procedures. The violation of a statute, ordinance, code, or rule may constitute negligence per se; violation of industry standards and policies & procedures cannot. When the trial judge decides that a violation is negligence per se, the jury will be instructed to determine if the defendant violated the statute and whether such violation was a legal cause of the injury or damages complained of. deJesus v. Seaboard Coast Line Railroad Company, 281 So.2d 198 (Fla. 1973).

Standard Jury Instruction 401.8 is the negligence per se charge given to the jury:
401.8 VIOLATION OF NON-TRAFFIC PENAL STATUTE AS NEGLIGENCE PER SE

Violation of this [statute] [ordinance] is negligence. If you find that (defendant or individual(s) claimed to have been negligent) violated this [statute] [ordinance], then (defendant or individual(s) claimed to have been negligent) [was] [were] negligent. You should then decide whether such negligence was a legal cause of (claimant's) [loss] [injury] [or] [damage].
The following codified laws qualify for the negligence per se instruction:
those specifically adopted for the purpose of establishing a stricter duty of care, a standard akin to strict liability, for protecting a class of persons from their inability to protect themselves. de Jesus @ 200. (contributory negligence is not a defense to such negligence, as in, e.g., Tamiami Gun Shop v. Klein, 116 So.2d 421 (Fla. 1959) (the statute in this case prohibited the sale of firearms to minors.
a penal statute, other than one involving traffic, imposing a duty designed to protect another. Hoskins v. Jackson Grain Co., 63 So.2d 514 (Fla. 1953).
any other statute which establishes a duty to take precautions to protect a particular class of persons from a particular injury or type of injury. Richardson v. Fountain, 154 So.2d 709, 711 (2d D.C.A.Fla. 1963).
Codified laws falling short of these characteristics are subject to jury instruction 401.9:
401.9 VIOLATION OF STATUTE, ORDINANCE, OR REGULATION AS EVIDENCE OF NEGLIGENCE
;
Violation of this [statute] [ordinance] [regulation] is evidence of negligence. It is not, however, conclusive evidence of negligence. If you find that (defendant or individual(s) claimed to have been negligent) violated this [statute] [ordinance] [regulation], you may consider that fact, together with the other facts and circumstances, in deciding whether such person was negligent.
Violation of an industry standard can also be evidence of negligence. See Seaboard Coast Line R. Co. v. Clark, 491 So. 2d 1196 (Fla. 4th DCA 1986); St. Louis-San Francisco Railway v. White, 369 So.2d 1007 (Fla. 1st DCA), cert. denied, 378 So.2d 349 (Fla. 1979). See generally Nesbitt v. Community Health of South Dade, Inc., 467 So.2d 711 (Fla. 3d DCA 1985), and cases cited therein (admission of evidence of industry custom must be accompanied by cautionary instruction stating that such evidence does not by itself establish a standard of care).
Finally, a different and pricklier conundrum arises when companies breach their own policies and procedures. There is no standard jury instruction for this situation; one must be crafted from scratch and sold to the court. Moreover, these breaches neither constitute negligence per se nor evidence of negligence. K-Mart Corp. v. Kitchen, 662 So.2d 977 (Fla. 4th DCA 1995). However, a party's own rules made to govern the conduct of employees are relevant evidence of the standard of care but the jury receiving such evidence must be cautioned that the existence of an internal rule does not itself fix the standard of care Steinberg v. Lomenick, 531 So.2d 199 (Fla. 3d DCA 1988), rev. denied, 539 So.2d 476 (Fla.1989).
While all parties are entitled to jury instructions on their theory of the case, even when the defendant offers evidence controverting that theory, where the evidence substantially supports the plaintiffs' theory, Luster v. Moore, 78 So.2d 87, 88 (Fla. 1955); Wilson v. Florida Airlines, 449 So.2d 881 (Fla. 2d DCA), review denied, 456 So.2d 1181 (Fla. 1984); White v. Burger King Corp., 433 So.2d 540, 541 (Fla. 4th DCA 1983); and City of Tamarac v. Garchar, 398 So.2d 889, 895 (Fla. 4th DCA 1981), caution must be exercised to avoid incorrect or overbalanced charges in favor of one side or the other.
************************************************
Contact us toll free at 866-785-GALE or by email to learn your legal rights.
Jeffrey P. Gale, P.A. is a South Florida based law firm committed to the judicial system and to representing and obtaining justice for individuals – the poor, the injured, the forgotten, the voiceless, the defenseless and the damned, and to protecting the rights of such people from corporate and government oppression. We do not represent government, corporations or large business interests.
While prompt resolution of your legal matter is our goal, our approach is fundamentally different. Our clients are "people" and not "cases" or "files." We take the time to build a relationship with our clients, realizing that only through meaningful interaction can we best serve their needs. In this manner, we have been able to best help those requiring legal representation.